Bomber ZETA
Are you in love with the Bomber fat bike, but want even more performance?
Do you like the lines of the frame but also want a graphic restyling?
The new Bomber ZETA is the one for you!
Info
Technical info
Description
Download area
Frame
- Folding frame 17" aluminum alloy 6061
- Size 168 x 58 x 125 cm
- Size folded 110 x 75 x 60 cm

Wheel
- Wheel 20" X 4" big-size tread tyre

Brakes
- LOGAN 21-ST disc brakes

Fork
- 80 mm suspension fork

Derailleurs
- Shimano RS-36 rear derailleur
- Front derailleur Shimano TZ-500

Motor
- Motor power 250W 40Nm

Battery
- Integrated battery 48V 10Ah 480Wh
- Autonomy approx. 60km*

Other features
- LCD display
- Front and rear LED lights
- Rear luggage rack
- Max. load capacity 150 kg
- Weight 25 kg
New style, new battery and the same reliability for the new Bomber Zeta electric bike! To increase the performance of our Bomber, we thought of increasing the battery, because the pleasure of riding it must last as long as possible!
Precisely for this reason, the new Bomber Zeta has an integrated 48V 10Ah 480Wh battery, a range of 60 km* and a 250W motor so that it can cope effortlessly and to the full even on uneven terrain!
The classic folding frame made of 6061 aluminum and revamped graphics characterizes the unique style of the EMG Fat-Bike and also make it easy to transport. The precise and high-quality Shimano derailleur supports pedaling effortlessly through different degrees of resistance.
We know that an electric bike must be safe and comfortable, so the Bomber Zeta's double disc brake and suspension fork are ideal for this purpose.

A new style but still the same wild spirit for a Bomber Zeta electric bike!
Bomber - Tre diverse Fat-bikes EMG, un solo stile di vita!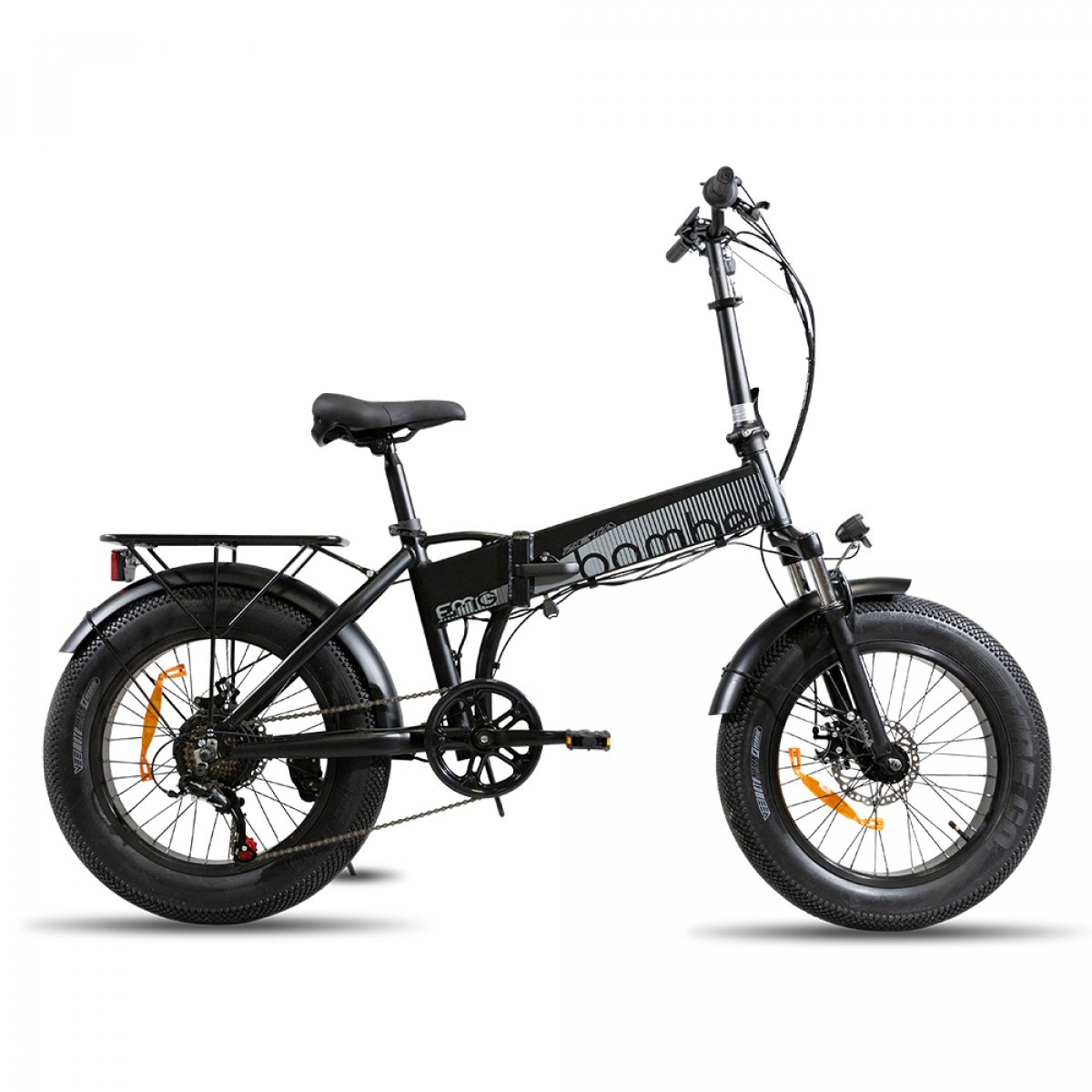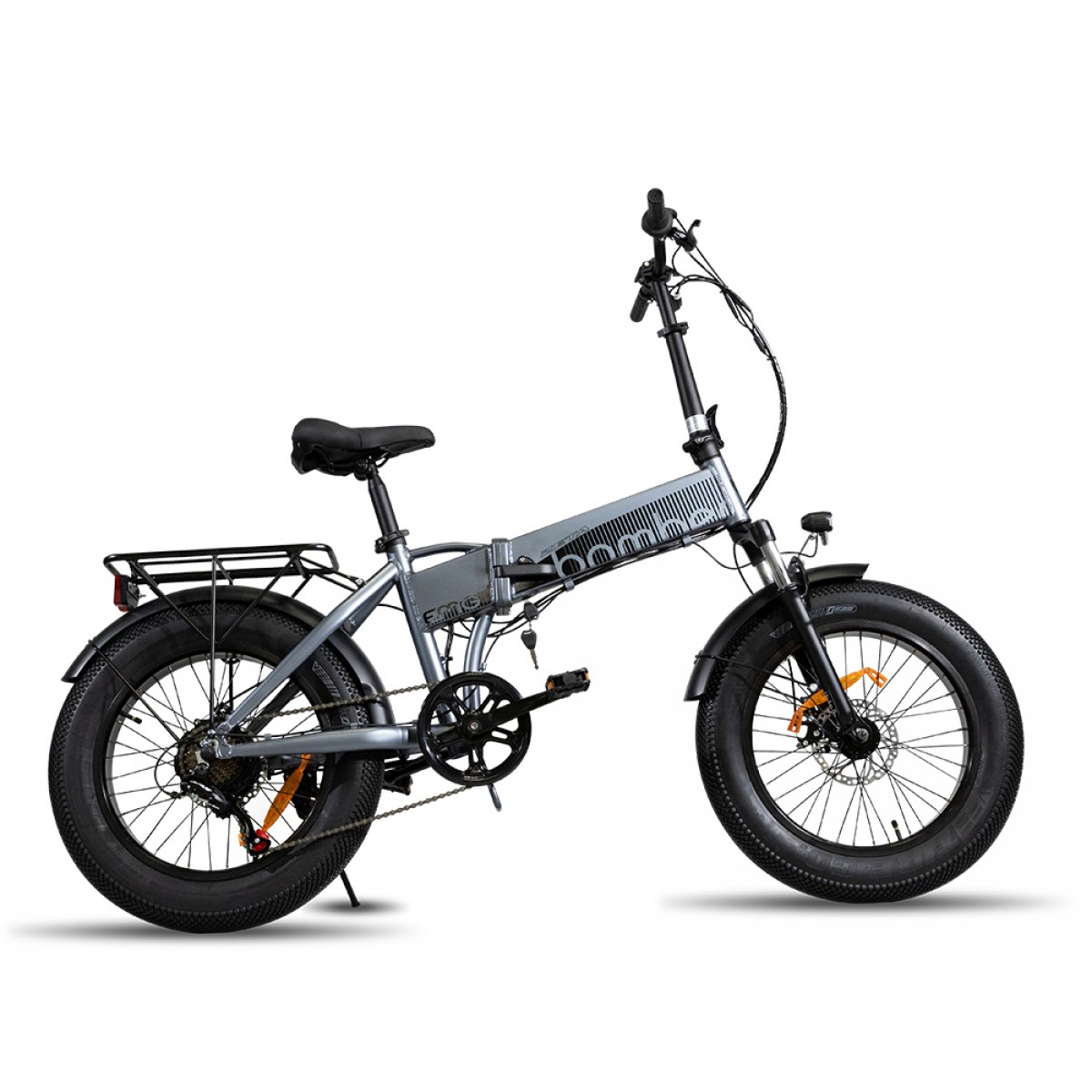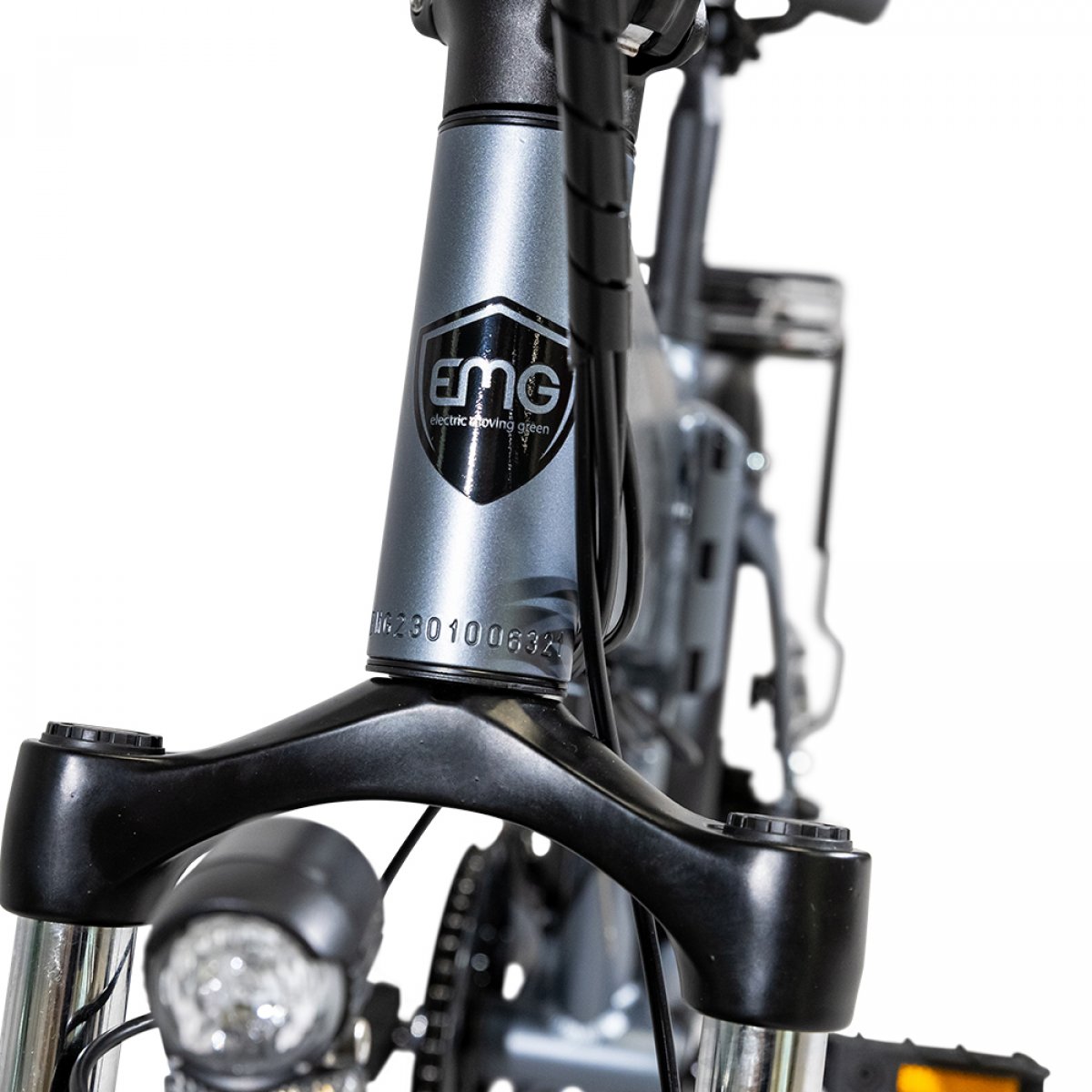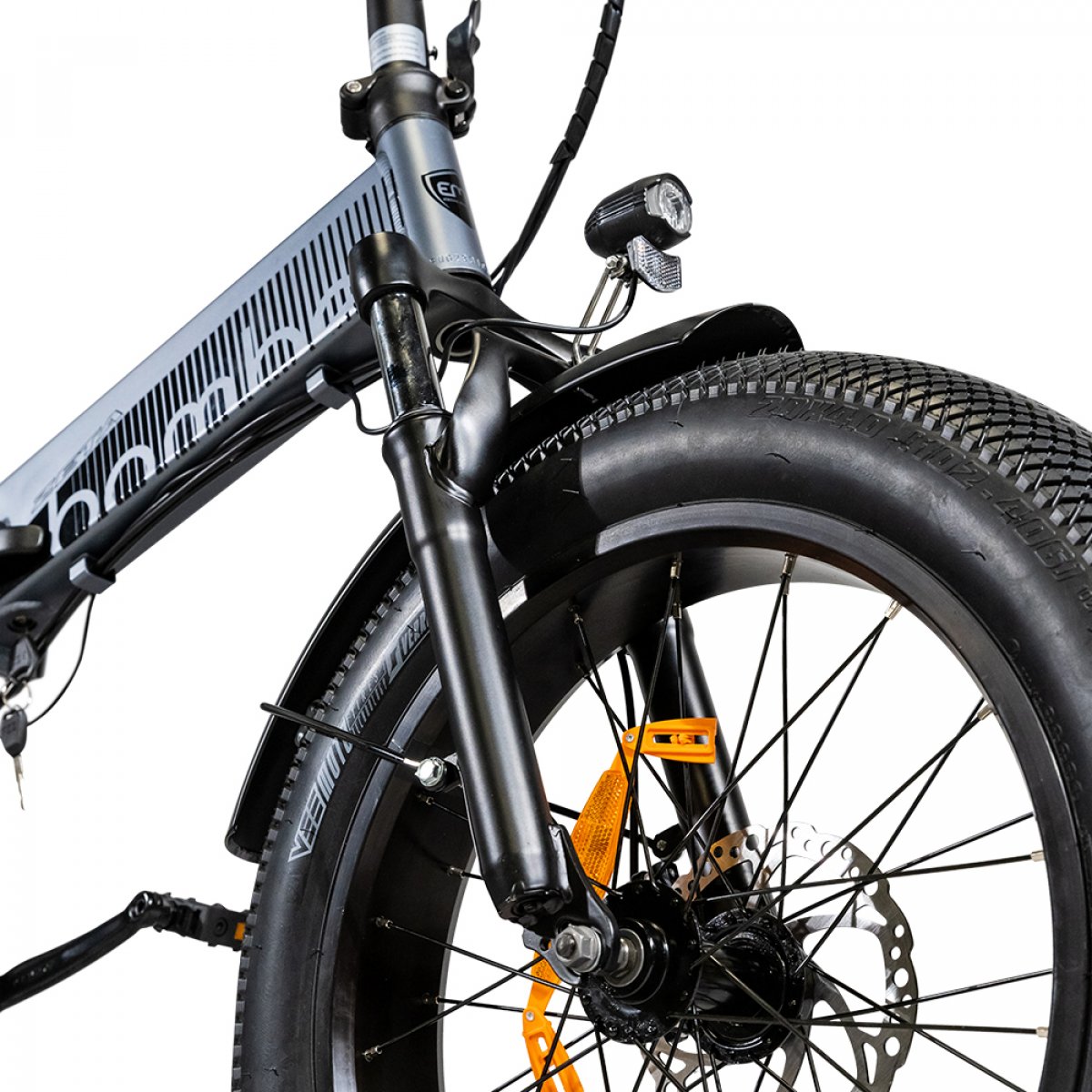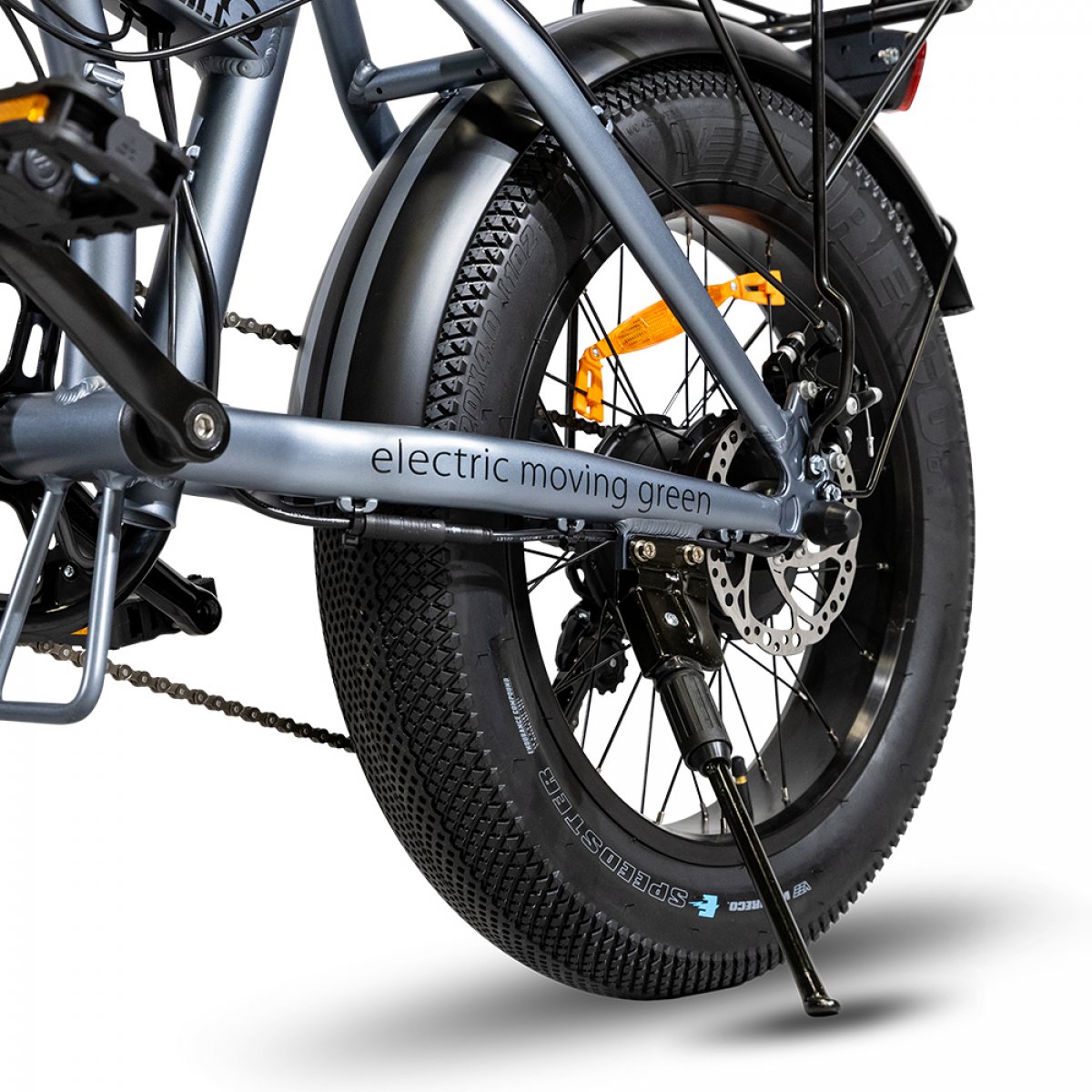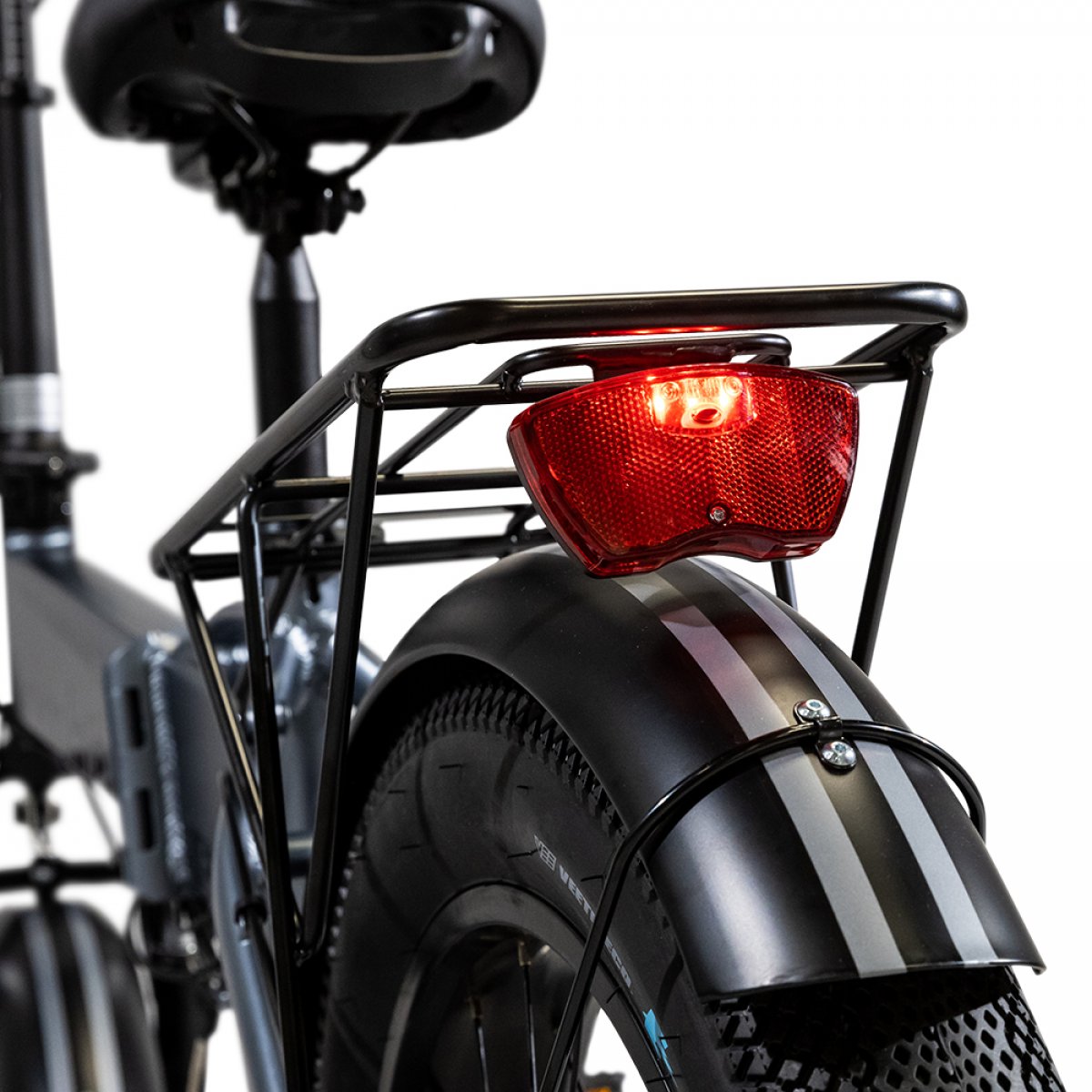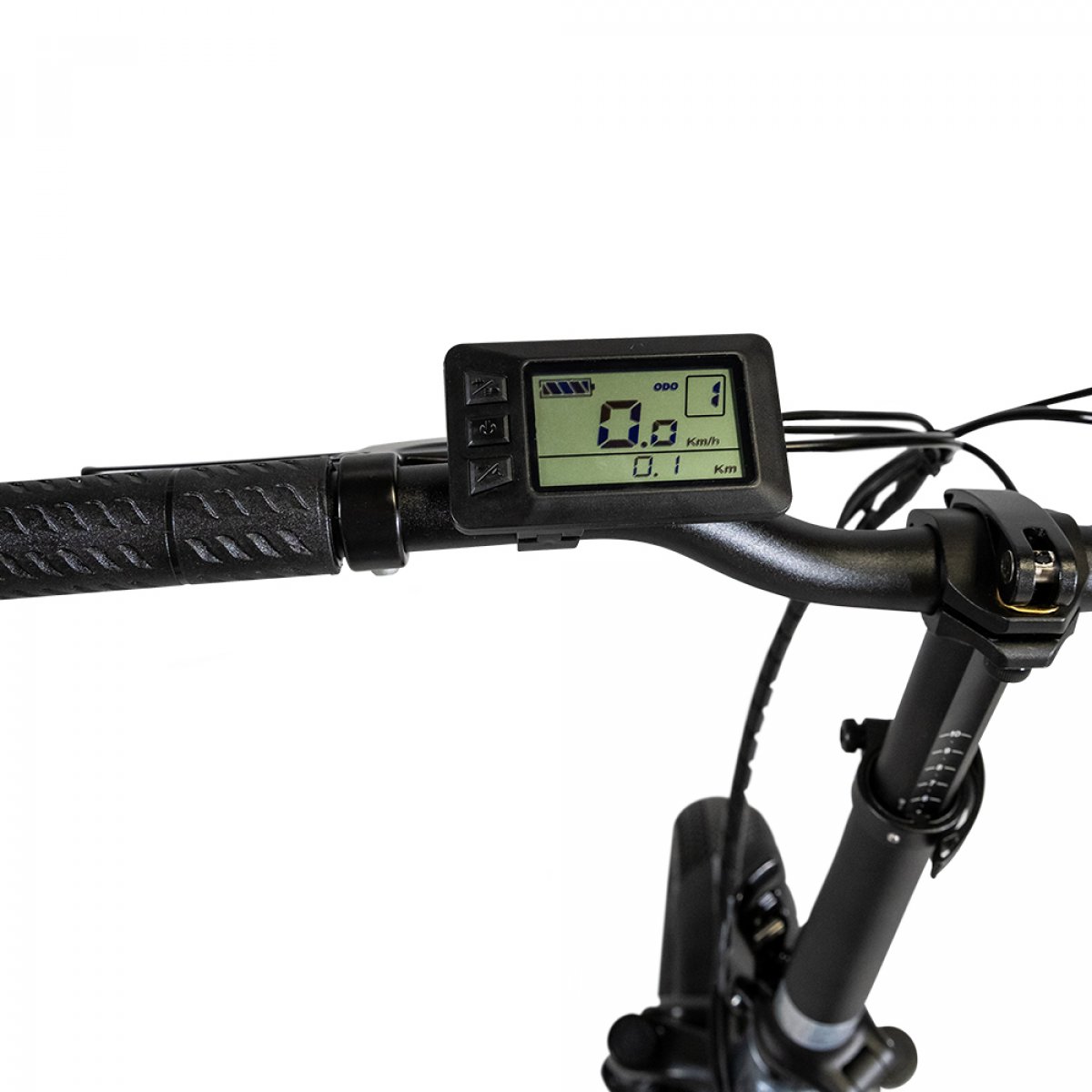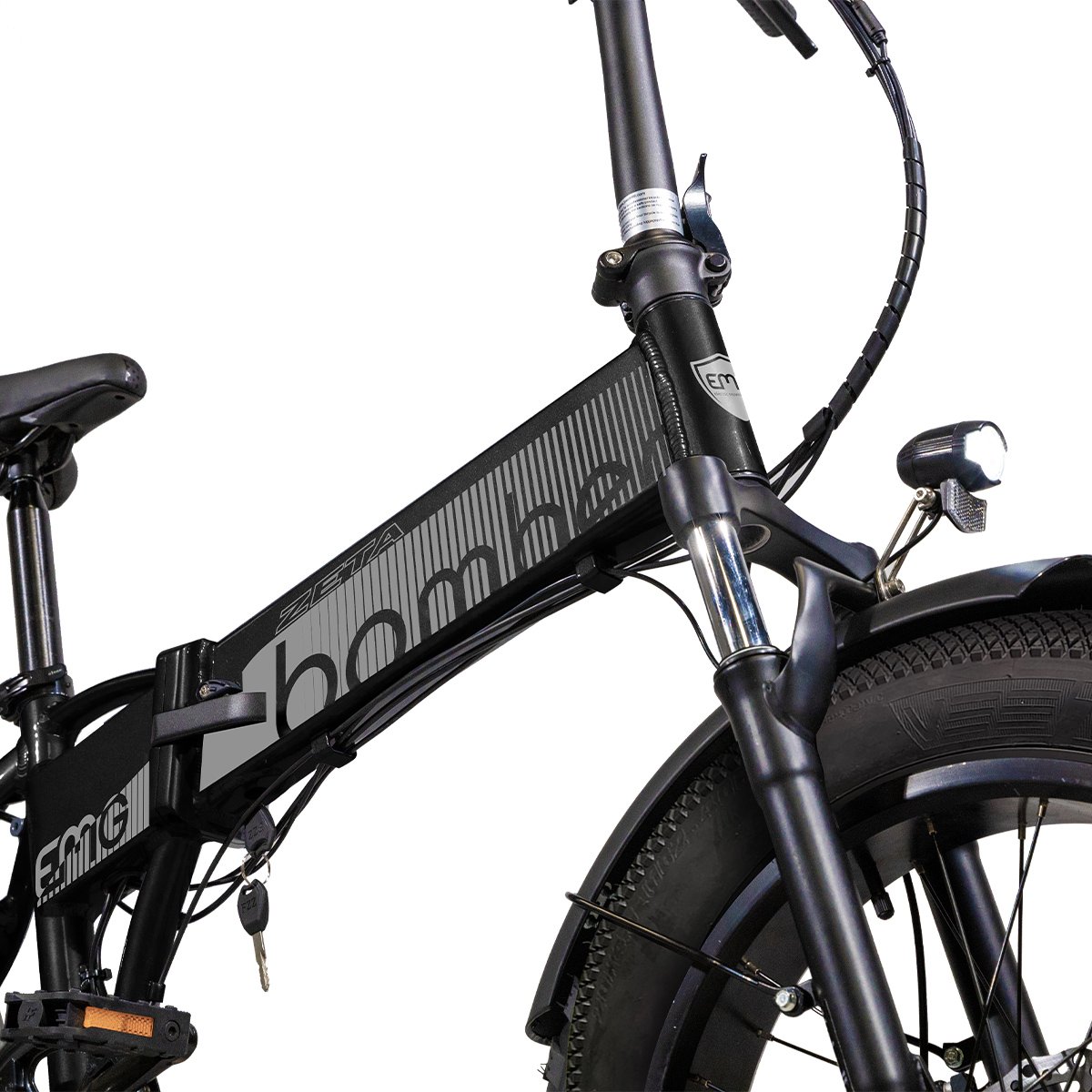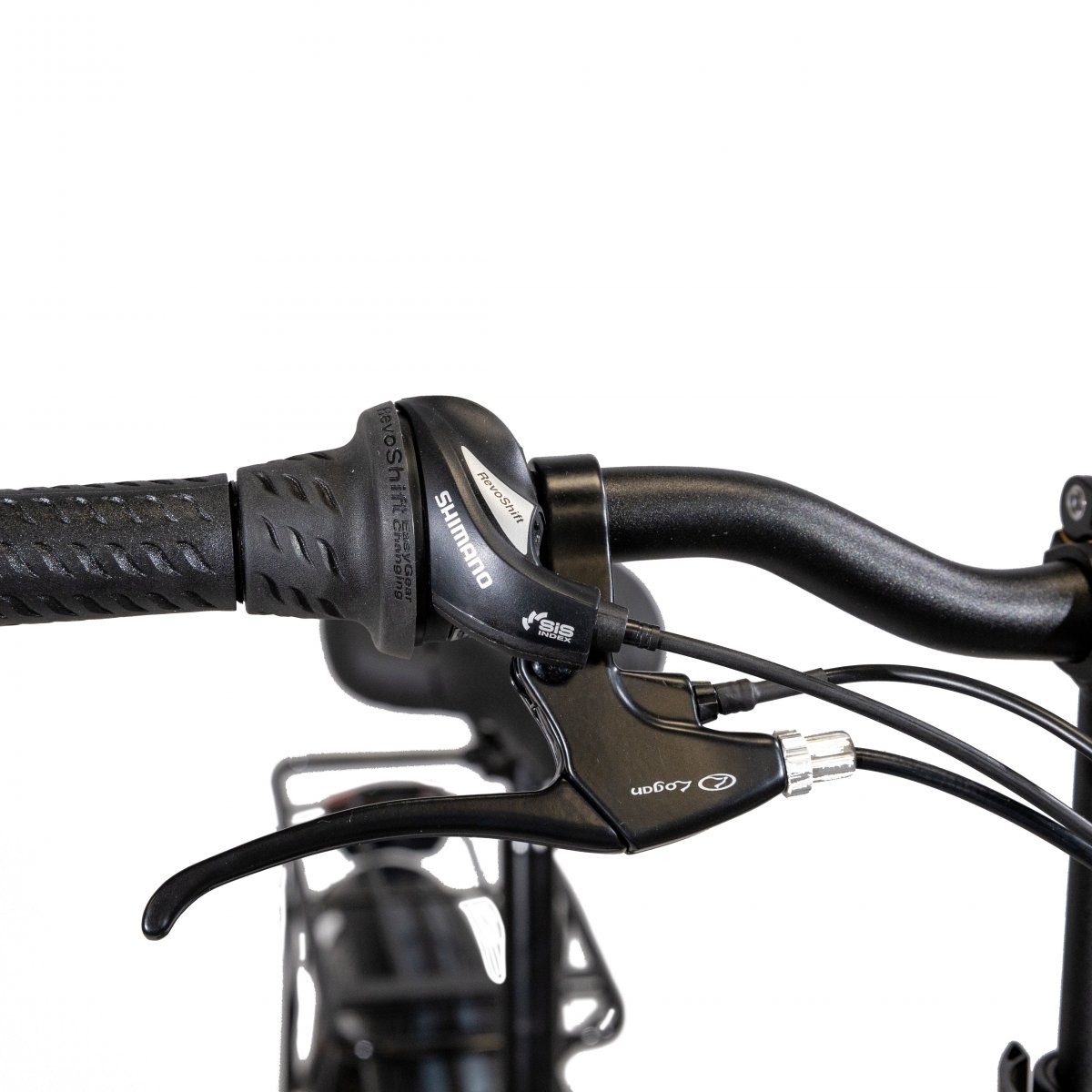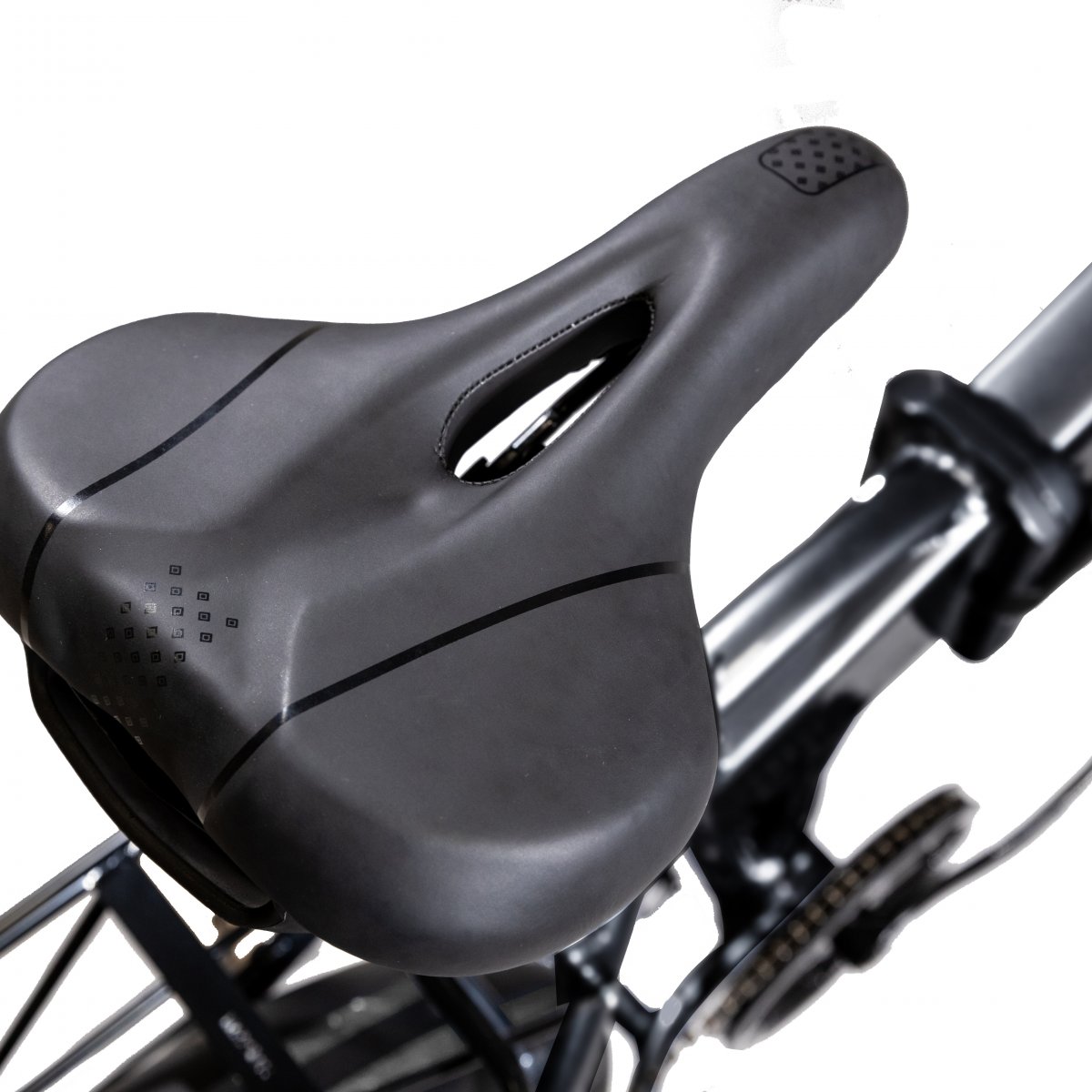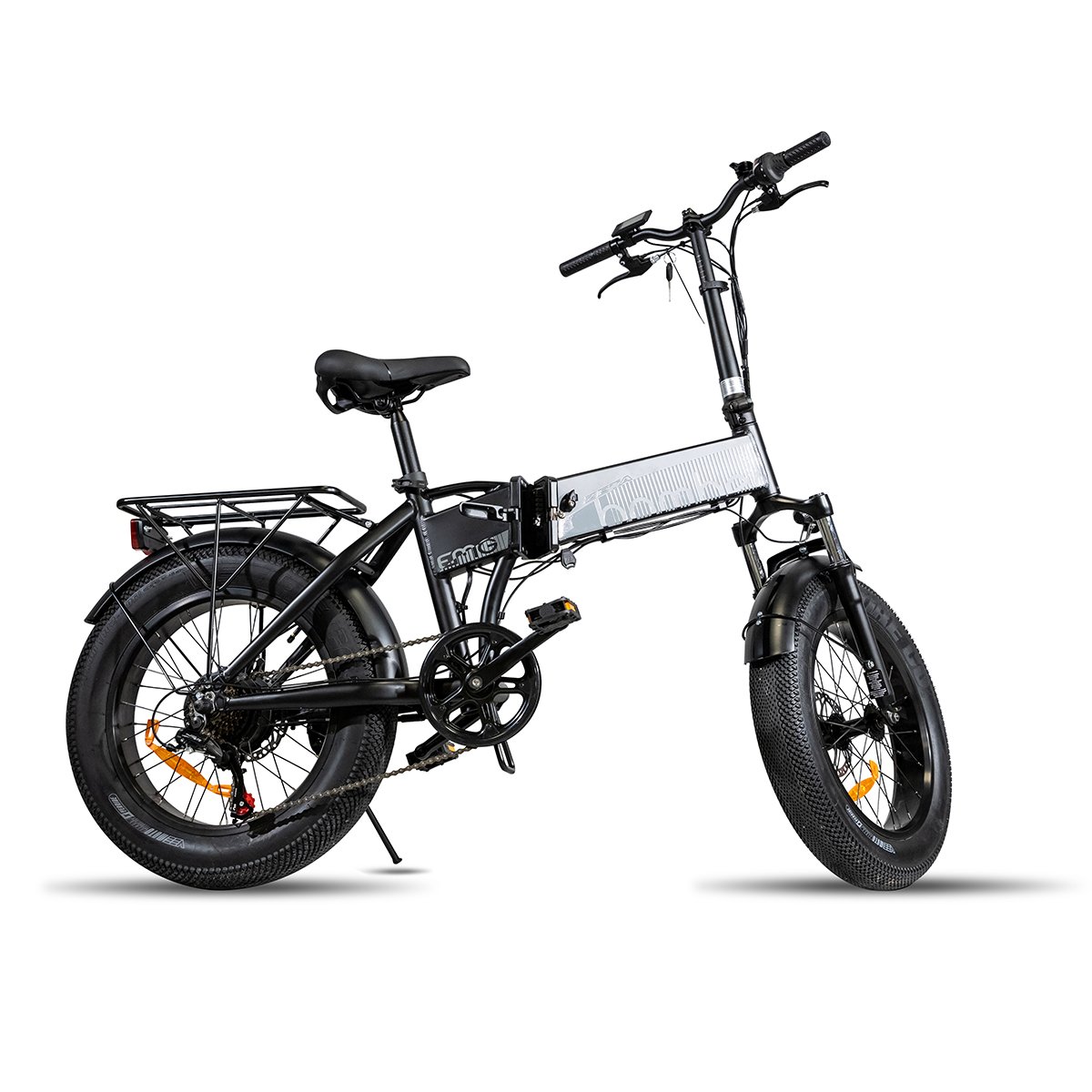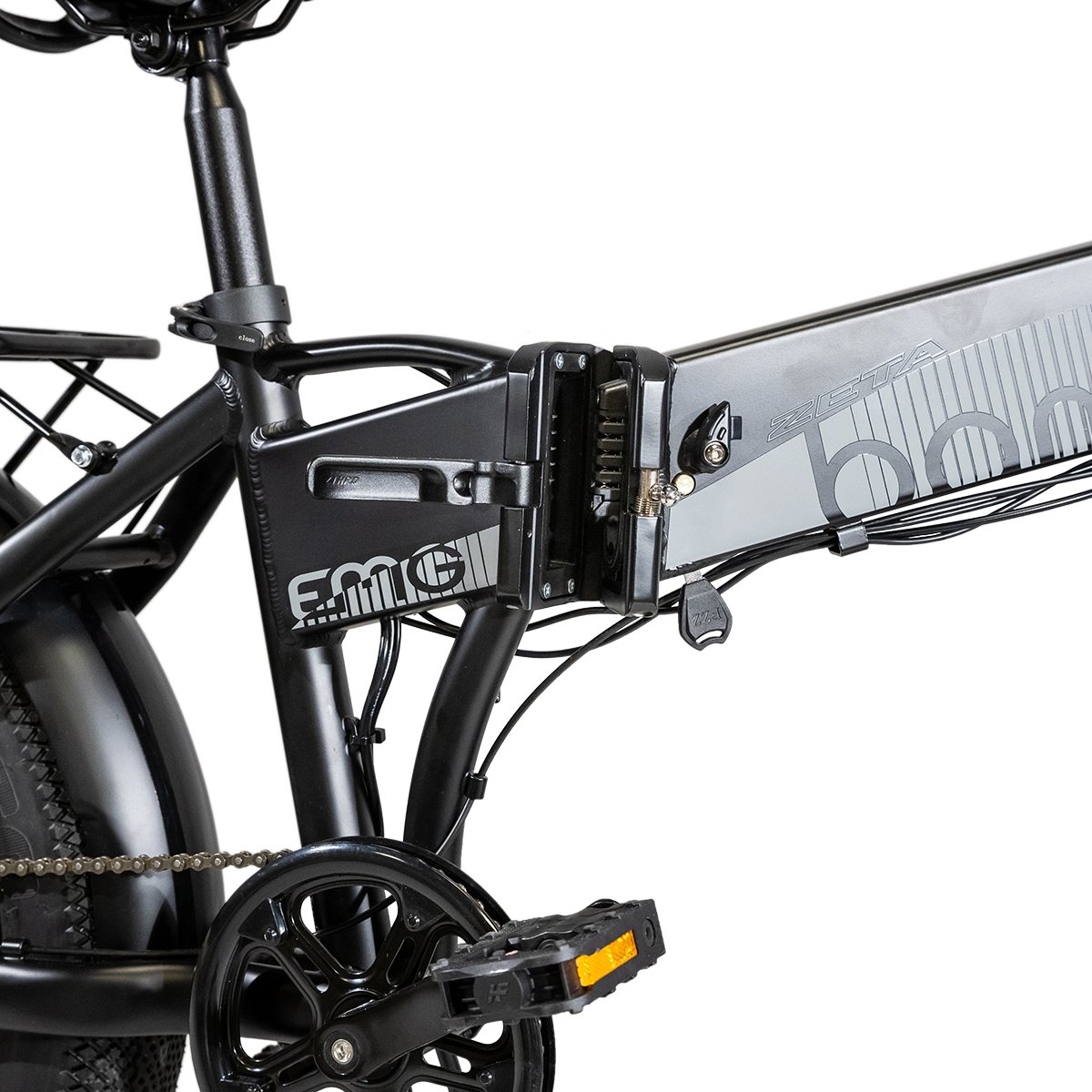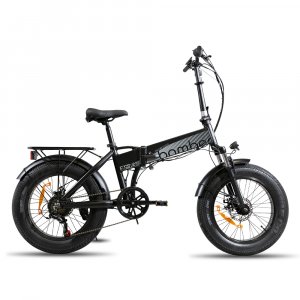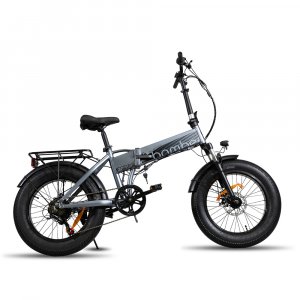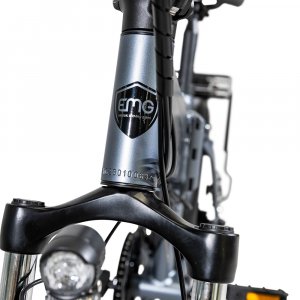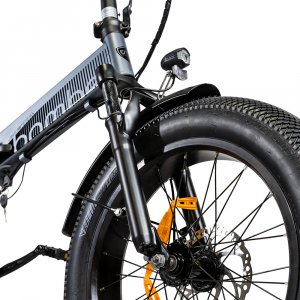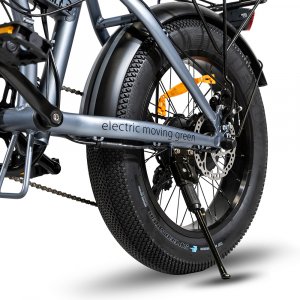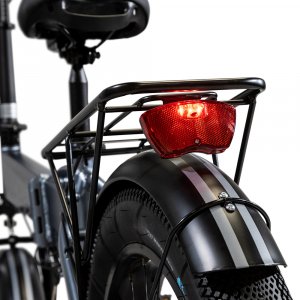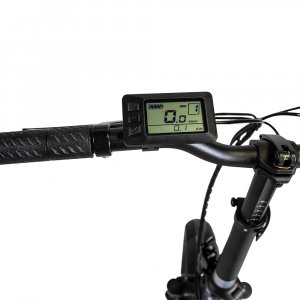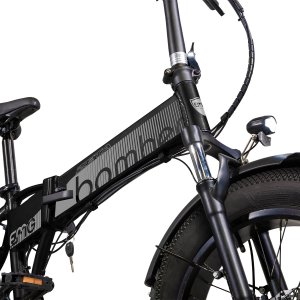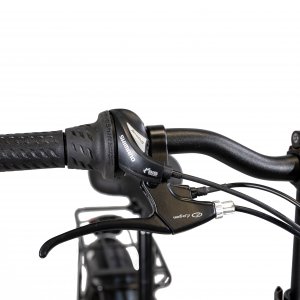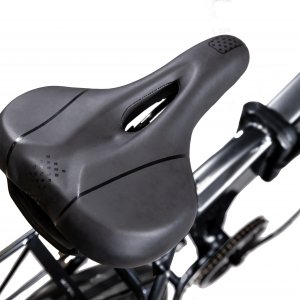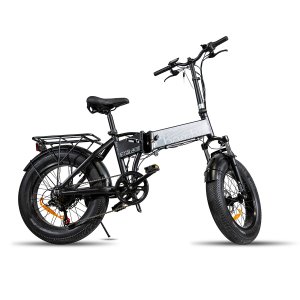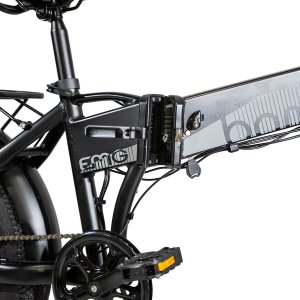 Do you need assistance for a product?
EMG never leaves you stranded. If you have any problems or need assistance with any of our products, please do not hesitate to contact us. We will do everything we can to meet your requirements and make your day better.
Request product support Request info See frequently asked questions