Queen 26
Queen 26 model is the top-of-the-line among EMG electric bikes.
Features
Technical specifications
Description
Attachments
Aluminium frame 17"
26" tyre
Front and rear disc brake
Front suspensions
6-speed Shimano derailleur
250W motor power
36V 10Ah frame integrated battery
360 Wh Capacity
About 60 km of maximum autonomy
25Km/h max speed
Multifunction LCD display
Front and rear LED lights

Rear luggage rack
Mechanical bell
150kg max load capacity
Weight: 26 Kg
Equipped with a multifunction LCD display, you will be able to view the operating parameters clearly and immediately, allowing you to be in control at any time. Thanks to its front and rear disc brakes, its 26" tyres and its excellent front suspensions, the Queen 26 model ensures maximum stability, making pedal assistance easy and safe on any type of terrain.This e-bike is equipped with a
36V 10Ah frame integrated battery and a maximum autonomy up to 60km*. Moreover, it can reach a maximum speed of 25 km/h*, thanks to its 250W motor and its 6-speed Shimano derailleur.
EMG Queen 26 electric bike is fast and efficient, wherever you are. You can't wait to try it, can you?
*Maximum speed and autonomy depend on the riding conditions and the rider's weight.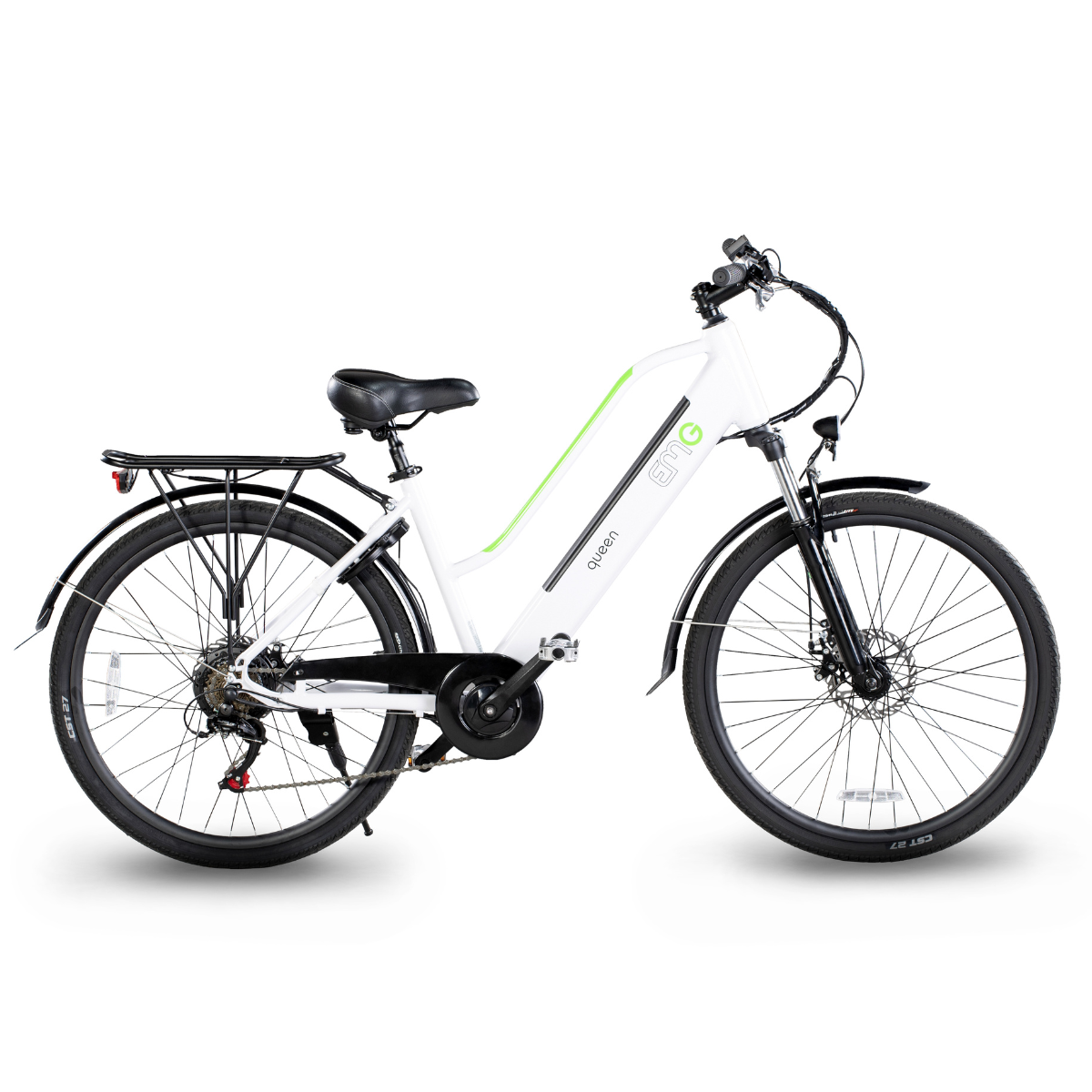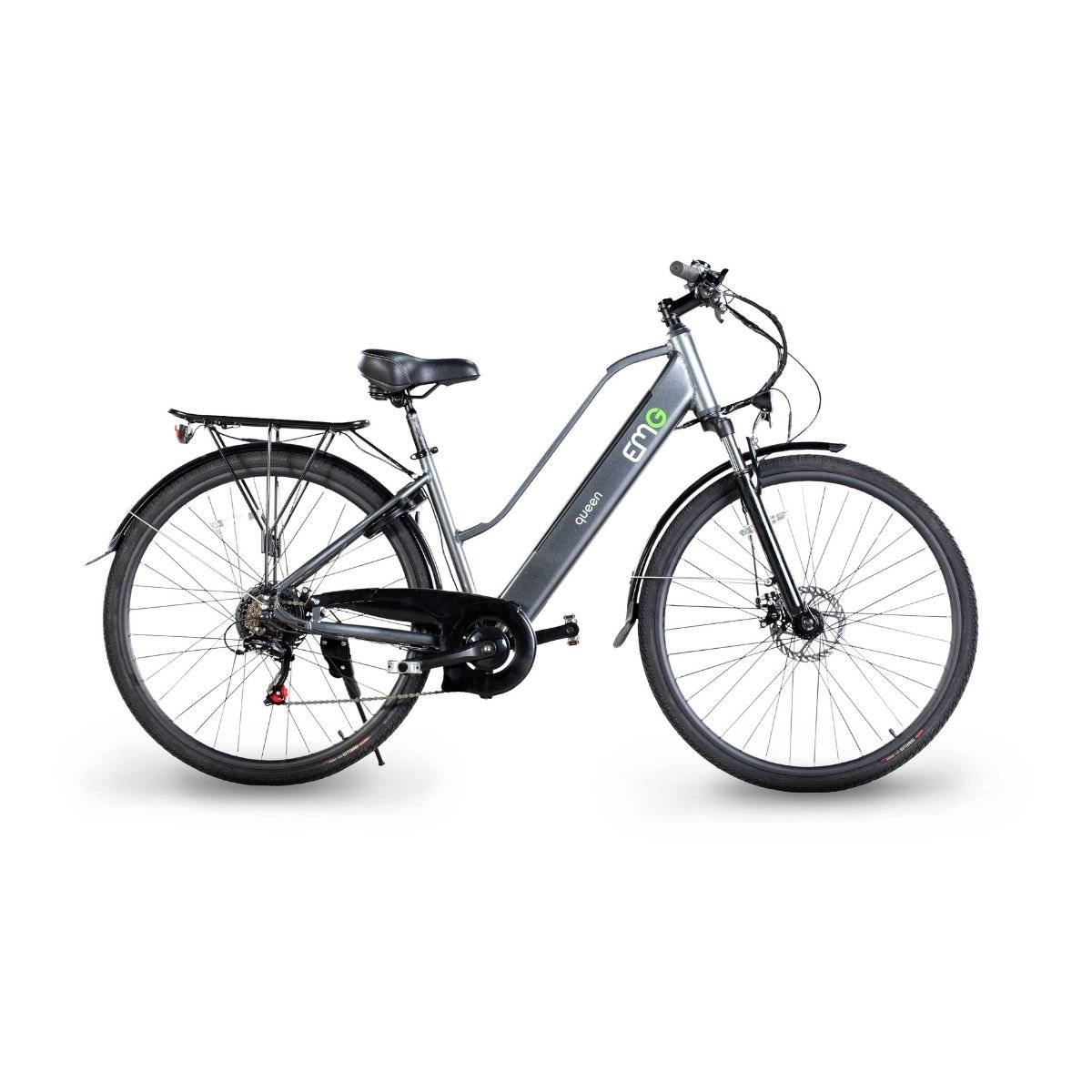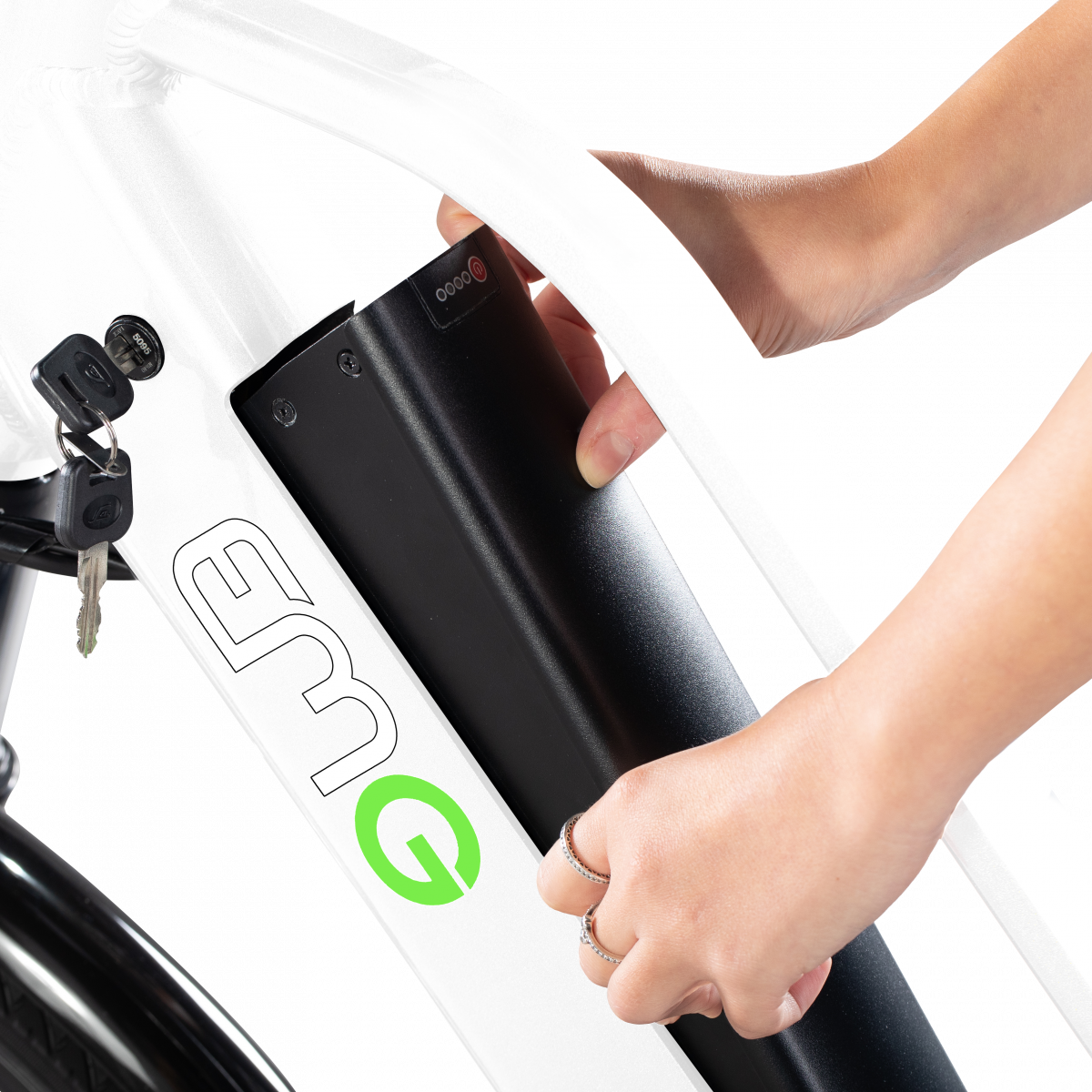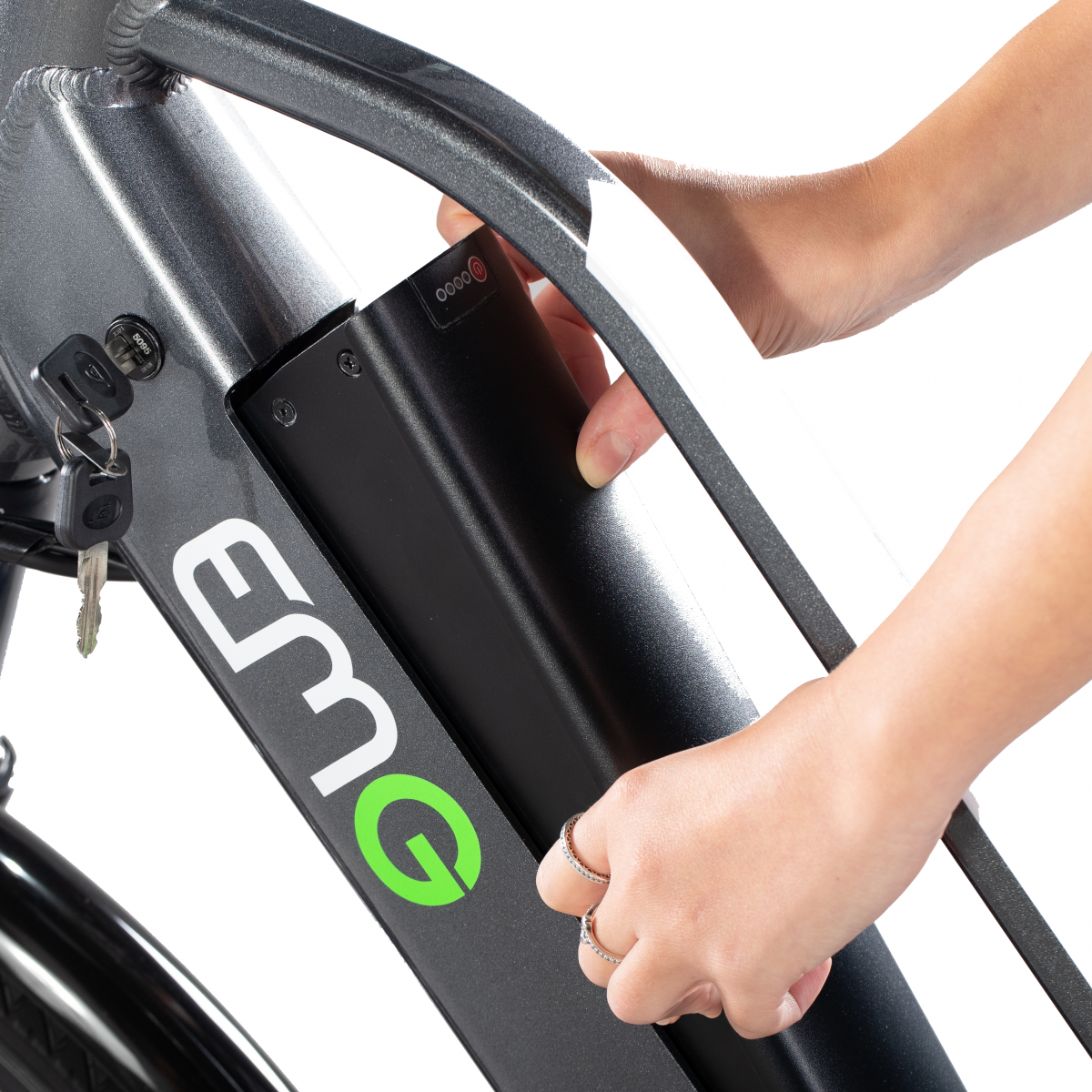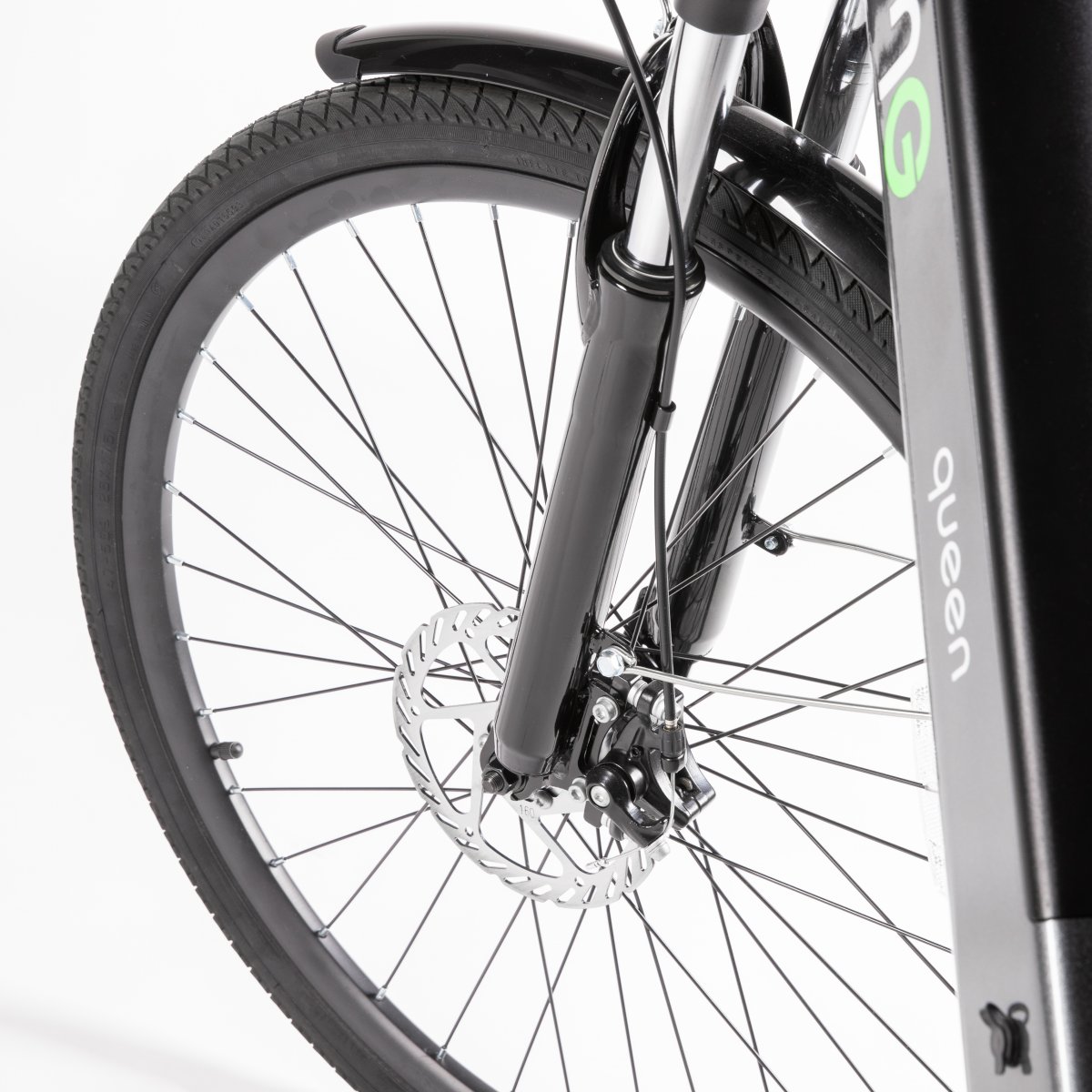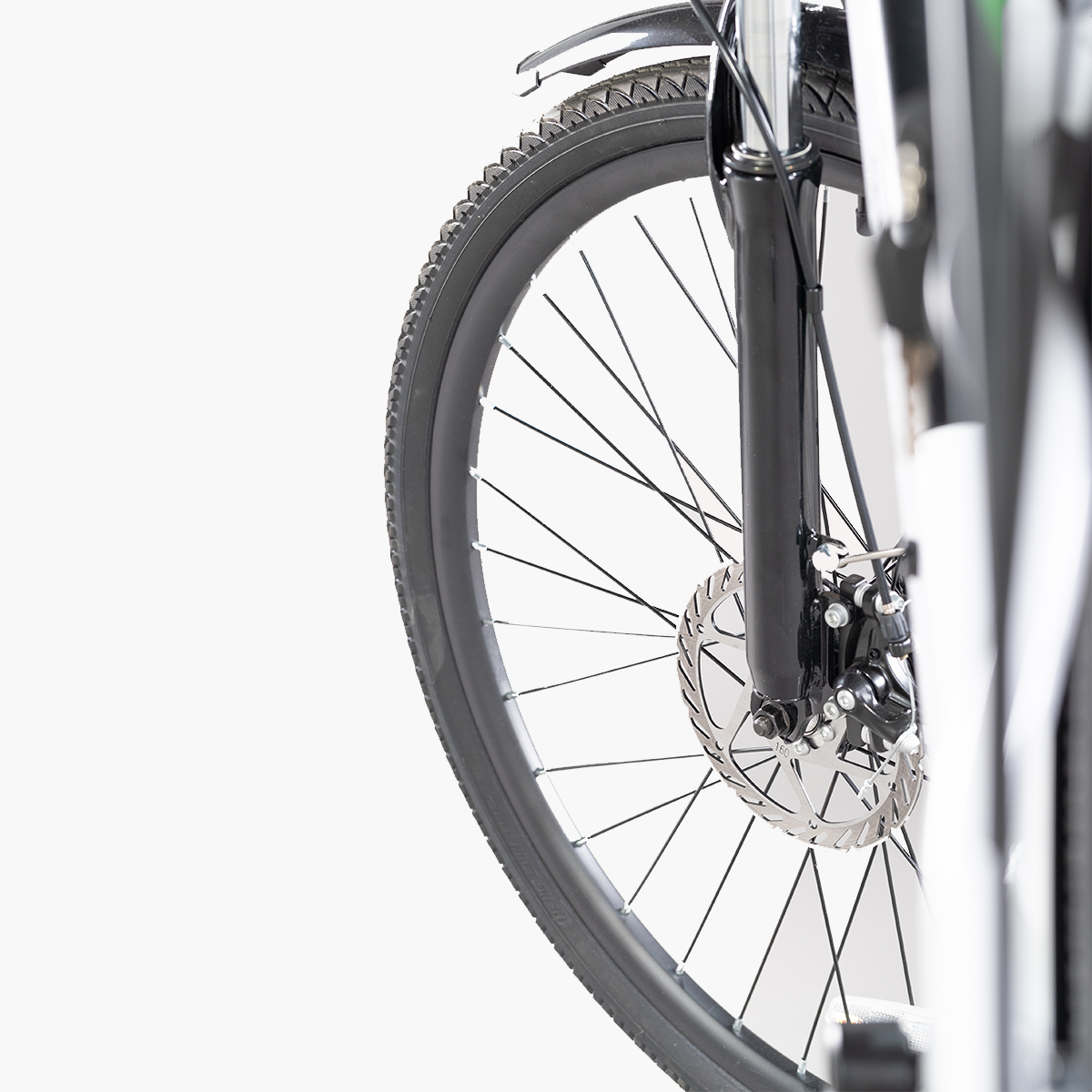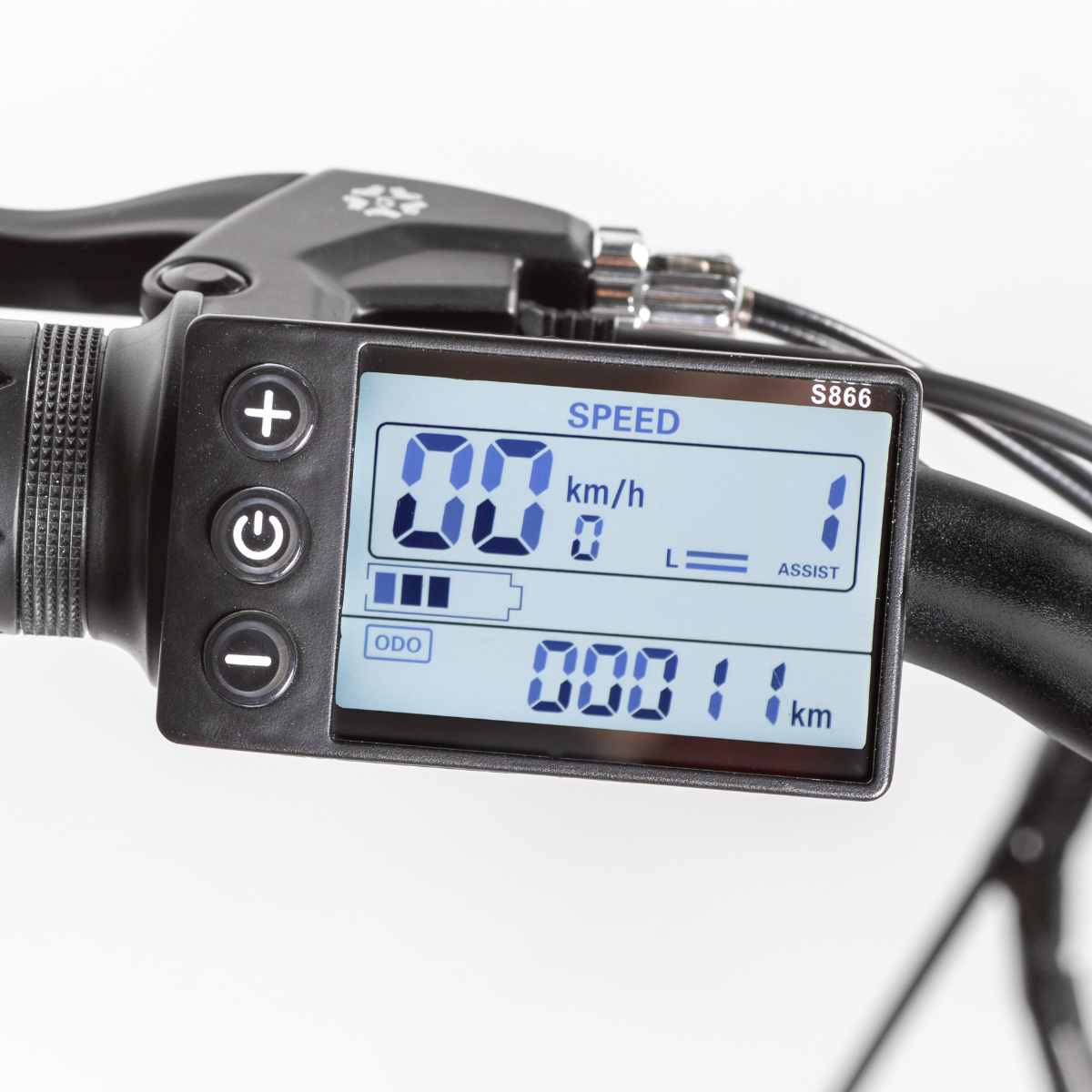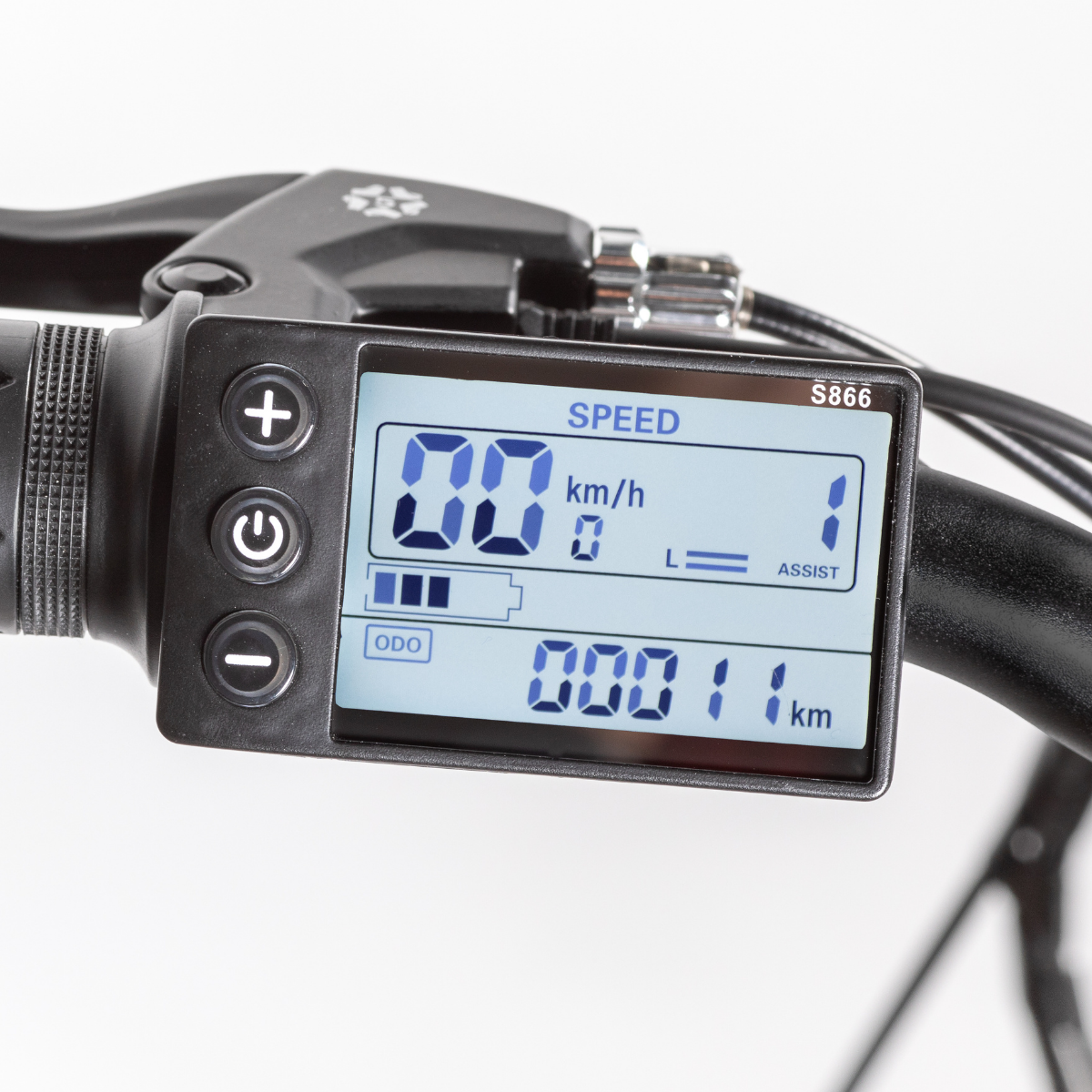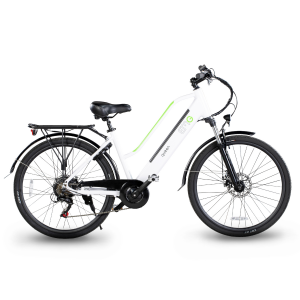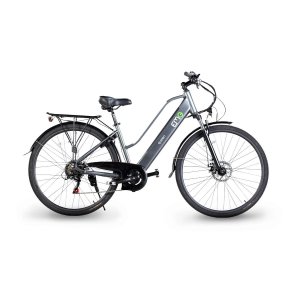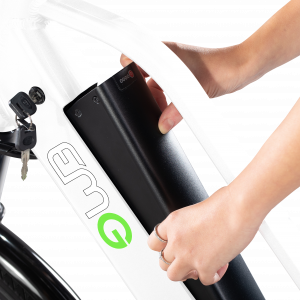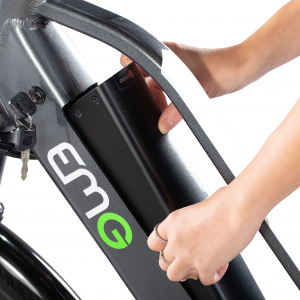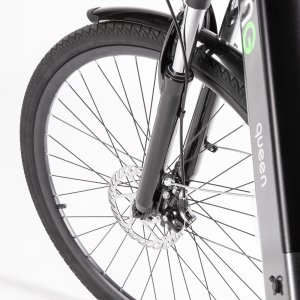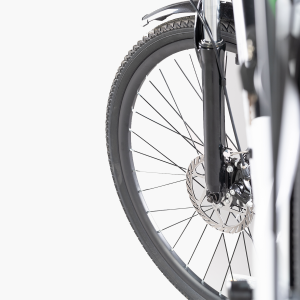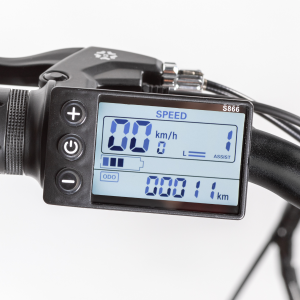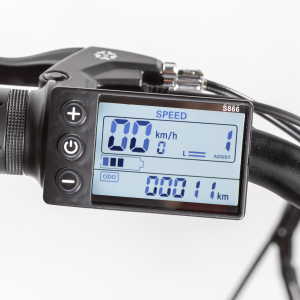 Do you need assistance for a product?
EMG never leaves you stranded. If you have any problems or need assistance with any of our products, please do not hesitate to contact us. We will do everything we can to meet your requirements and make your day better.
Request product support Request info See frequently asked questions