Shirley
Elegant and fashionable, EMG Shirley is the electric bicycle for those who need support and space to do shopping and errands, thanks to the double luggage rack and comfort that distinguishes it in every ride.
Info
Technical info
Description
Download area
Frame
- Frame 17" aluminium 6061 full vintage

Tyres and fork
- Wheel 26" vintage tire
- Suspension fork 70mm

Brakes
- V-brake brakes ARTEK A-104

Derailleur
- Shimano transmission RS-36
- Front derailleur TY-21

Motor
- Engine power 250W

Battery
- Ultra slim lithium battery 36V 10ah 360Wh
- Maximum range about 60km*

Other features
- Maximum speed 25 km/h
- LED display
- Front and rear LED lights
- Front and rear luggage racks
- Load capacity 110 kg
- Weight 26 kg
The vintage EMG Shirley electric bicycle is an elegant and fashionable means of transport, combining the practicality of modern technology with the charm of retro design.
Equipped with 250W motor and ultra slim 36V 10ah lithium battery, it is able to offer pedaling convenience even on routes with slight slope and resistance to prolonged use thanks to the 17" full vintage aluminum frame and the suspension fork, While the Shimano RS-36 gearbox allows you to support different gear options and resistance, so as to make it practical to use at any age.
Maximum speed and range depend on the driving style, the weight of the driver, the road conditions and the speed maintained during use.
Audrey e Shirley - Nuove vintage E-bikes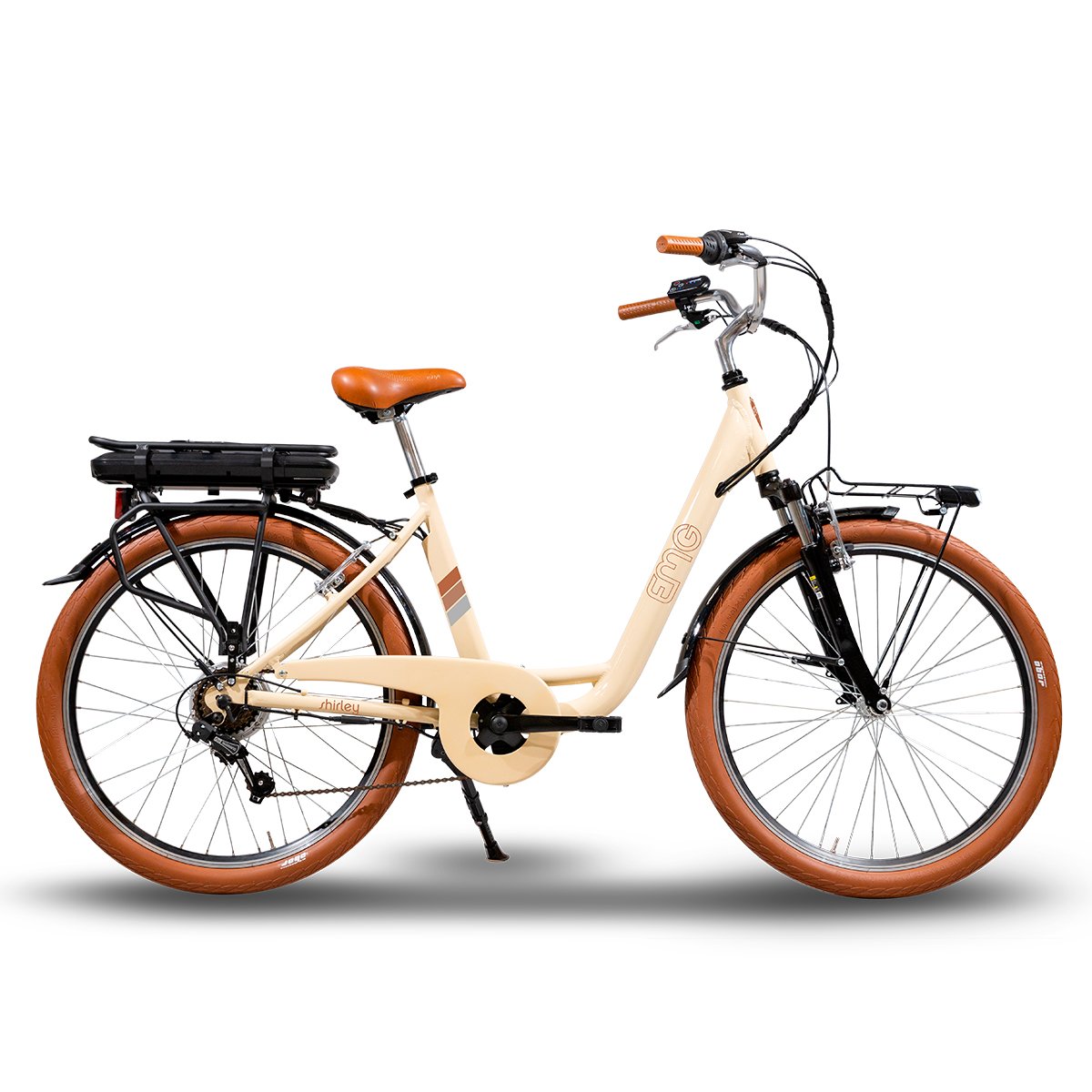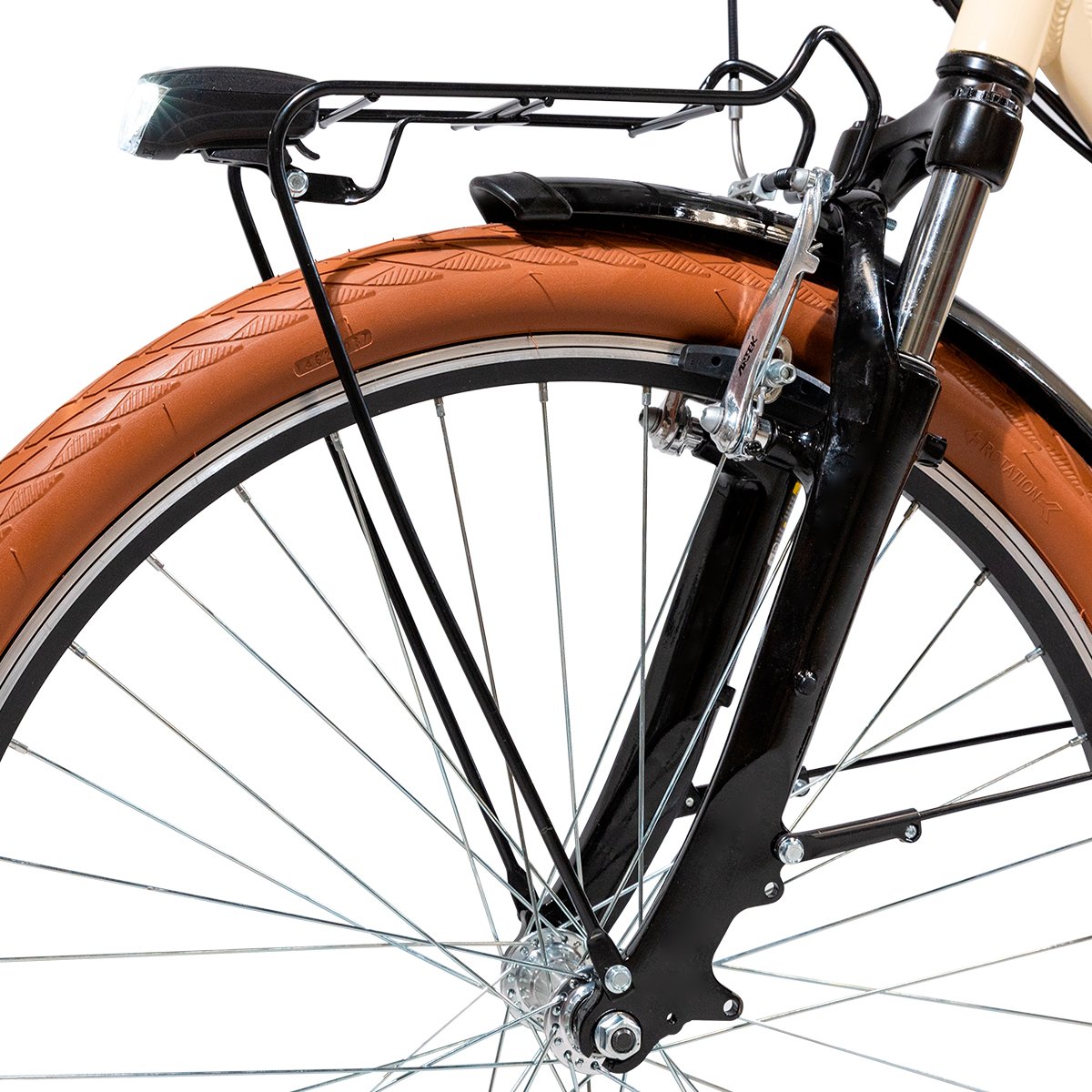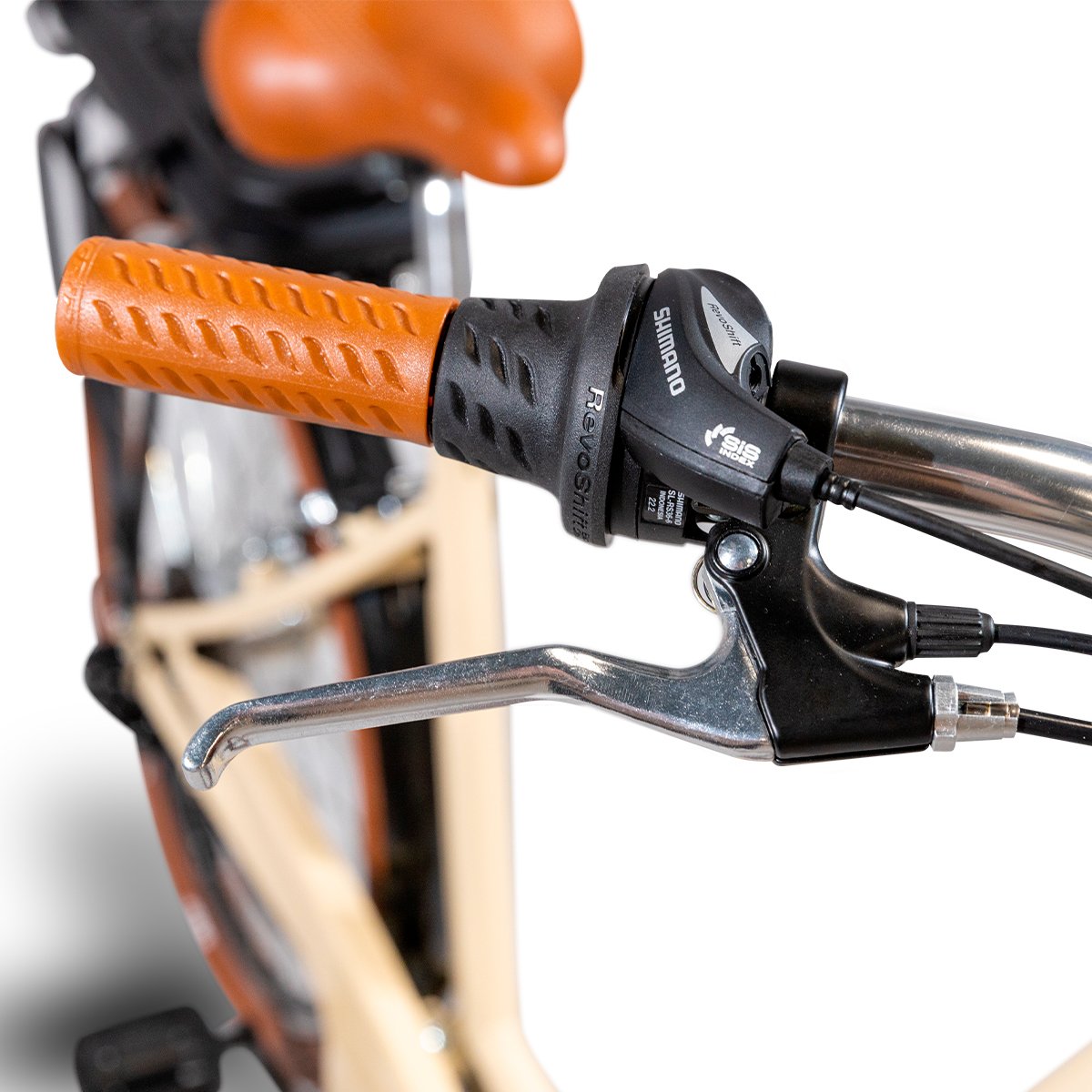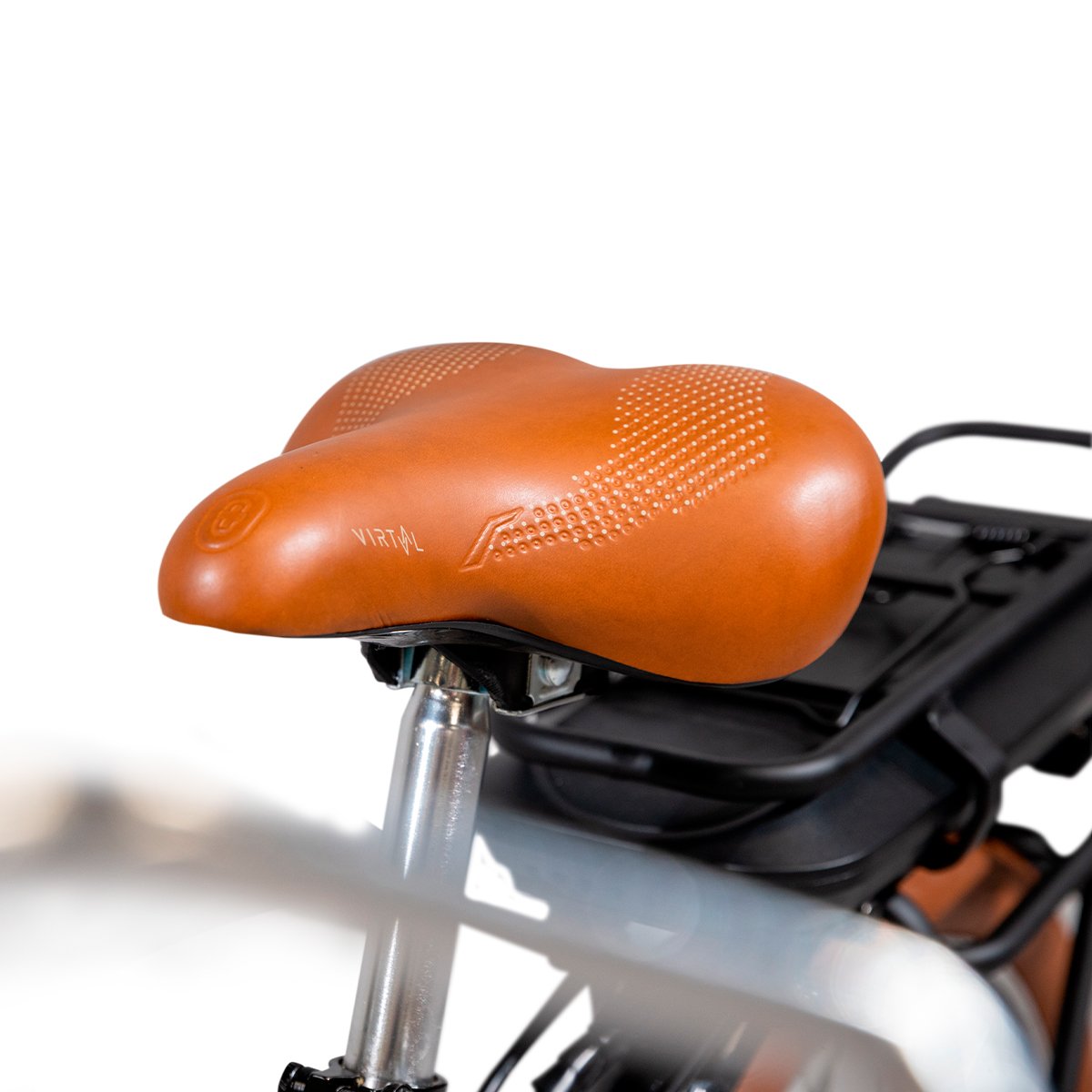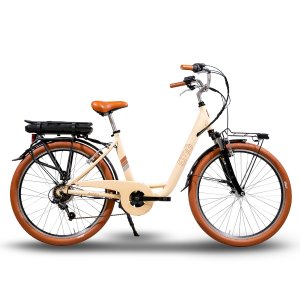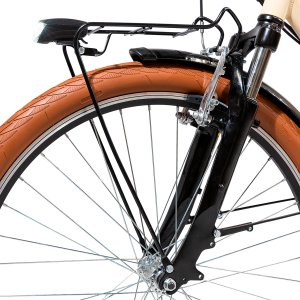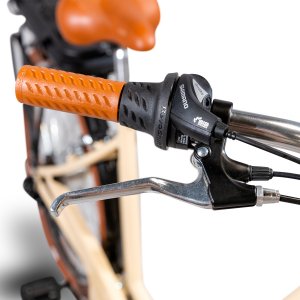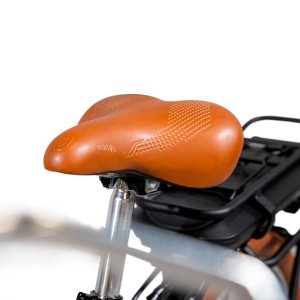 Do you need assistance for a product?
EMG never leaves you stranded. If you have any problems or need assistance with any of our products, please do not hesitate to contact us. We will do everything we can to meet your requirements and make your day better.
Request product support Request info See frequently asked questions