Velociptor Hero
Velociptor Hero is an electric scooter with a modern and functional design, designed and designed for those looking for an agile and fast means of transport.
Versatile, it is characterized by cruise control and gyroscope, integrated features to improve safety and stability.
Info
Technical info
Description
Download area
Motor
- Engine power 350W

Battery
- Lithium battery 36V 7.8ah
- Maximum range c.a. 30 km

Brake
- Double brake system (combined drum and electronic + electronic rear)
- Regenerative braking

Shock absorbers and tyres
- 10" pneumatic tubeless puncture-proof tyres

Frame
- Aluminium frame with one-step folding system
- LED under platform with automatic flashing for increased visibility at 6 km/h
- Load capacity 100 kg
- Weight 16 kg
- Degree of protection IPX5
- Automatic front and rear LED light
- 4 direction indicators
- LCD display integrated in the handlebar

Other features
- 3 speeds (eco 6 km/h - standard 20 km/h sport 25 km/h)
- Cruise Control
- Integrated gyroscope for safety and stability
- Dedicated multi-function app
The electric scooter Velociptor Hero by EMG is equipped with many features to ensure a safe and comfortable ride: equipped with a 350W motor, it guarantees ideal power to face climbs and distances of medium length, while the 10" tubeless pneumatic puncture-proof tyres have been installed to enjoy comfort on the most different types of terrain.
To adapt to the different needs of each driver, Velociptor Hero has 3 adjustable speeds (eco 6 km/h - standard 20 km/h - sport 25 km/h), a lithium battery of 36V 7.8ah, capable of allowing a maximum range of about 30km*, and an aluminium frame with one-step bending system to facilitate closing and transport. In addition, it is equipped with regenerative braking, which allows you to recover a small part of energy when you activate the brake.
The electric scooter integrates a gyroscope that allows several automatic controls for safety during use, such as the increase in the power communicated to the engine at the time when the driver is heavy, the engine stop when reaching 45 inclination (probable fall) to prevent the vehicle from continuing its run and constant speed monitoring in case of downhill routes.
Also on the subject of safety, Velociptor Hero has a double braking system, combined drum and electronic front and only electronic rear, 4 built-in turn signals to easily signal manoeuvres and front and rear lights and LED underfoot with automatic flashing, to ensure visibility even in low light conditions.
*Maximum speed and range depend on driving conditions and the weight of the driver.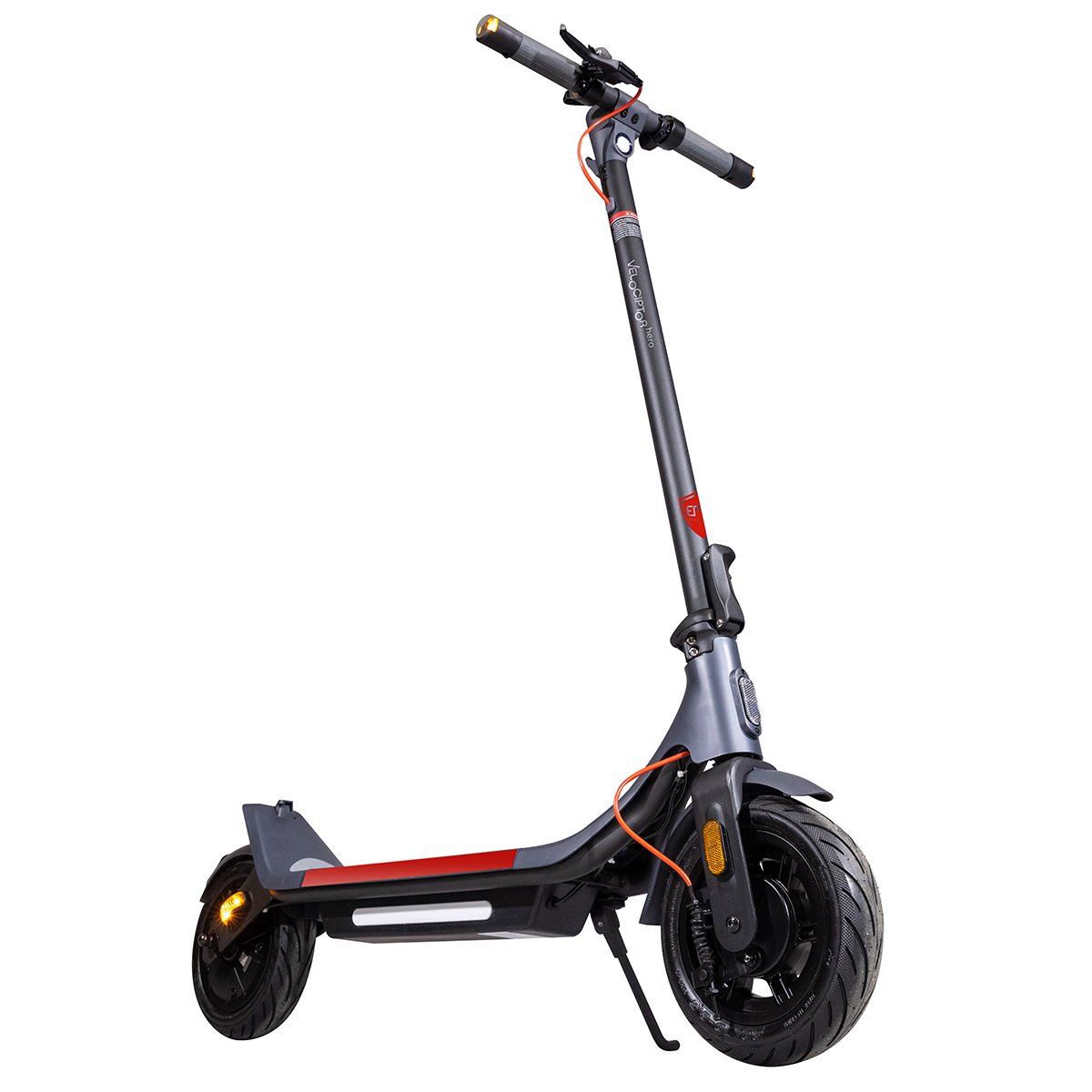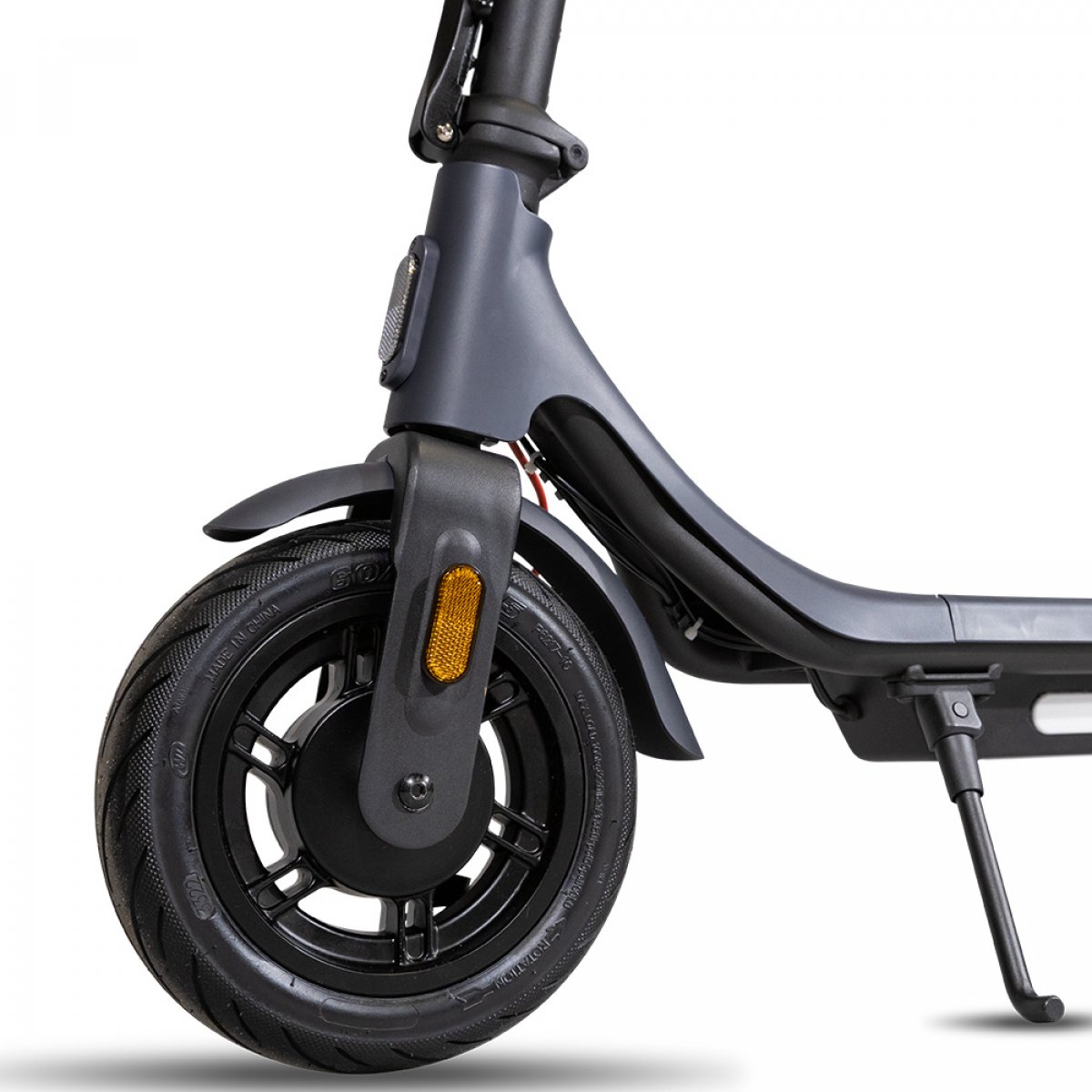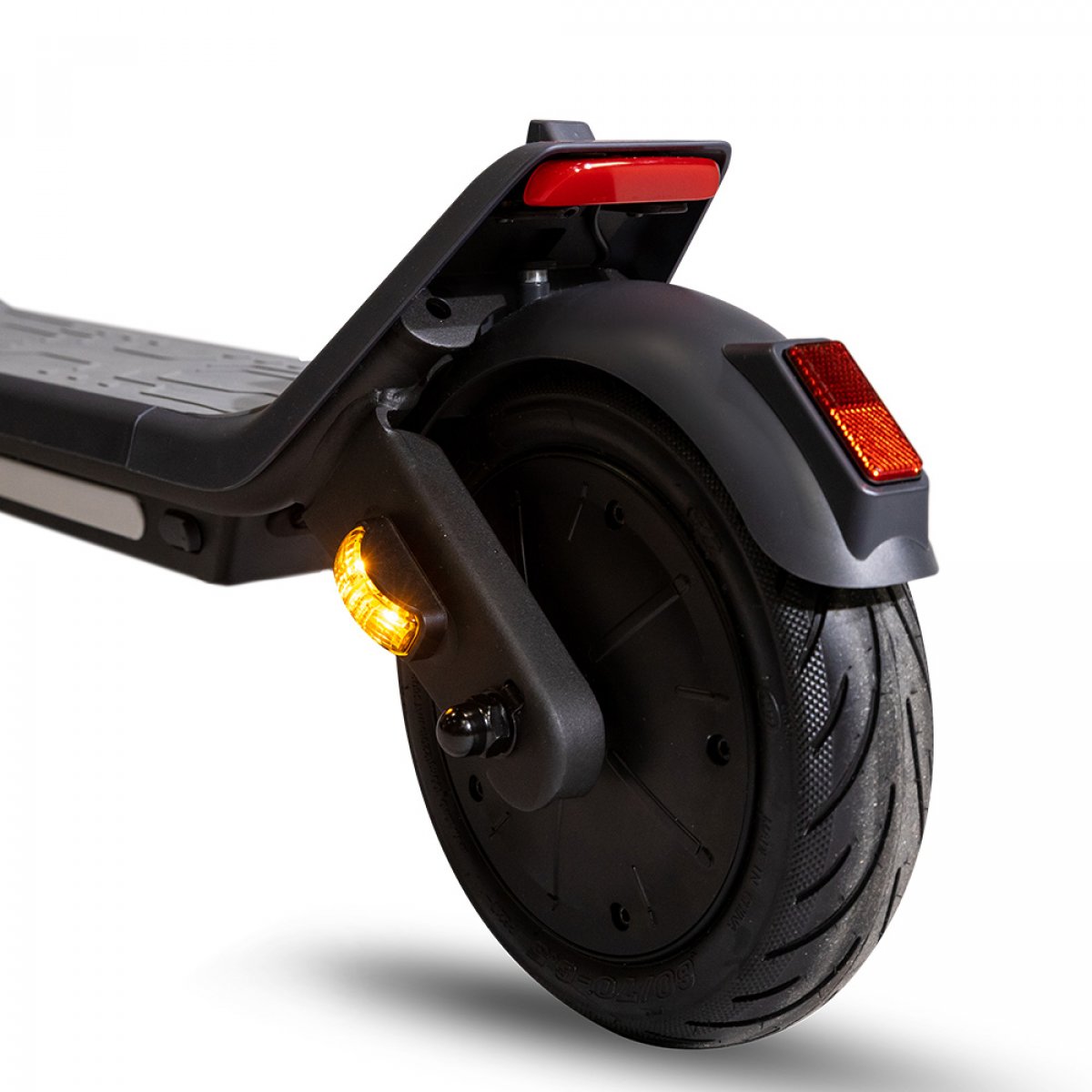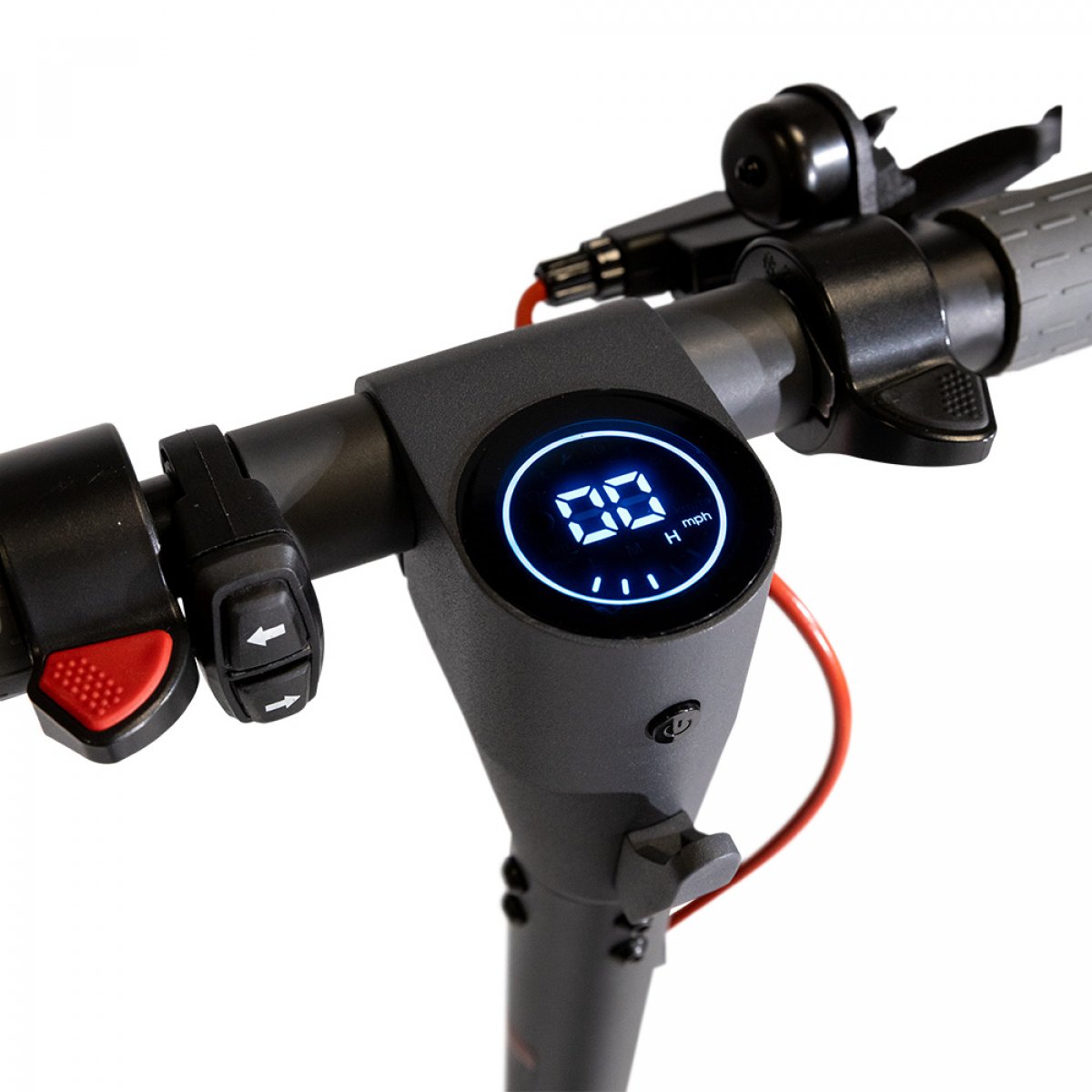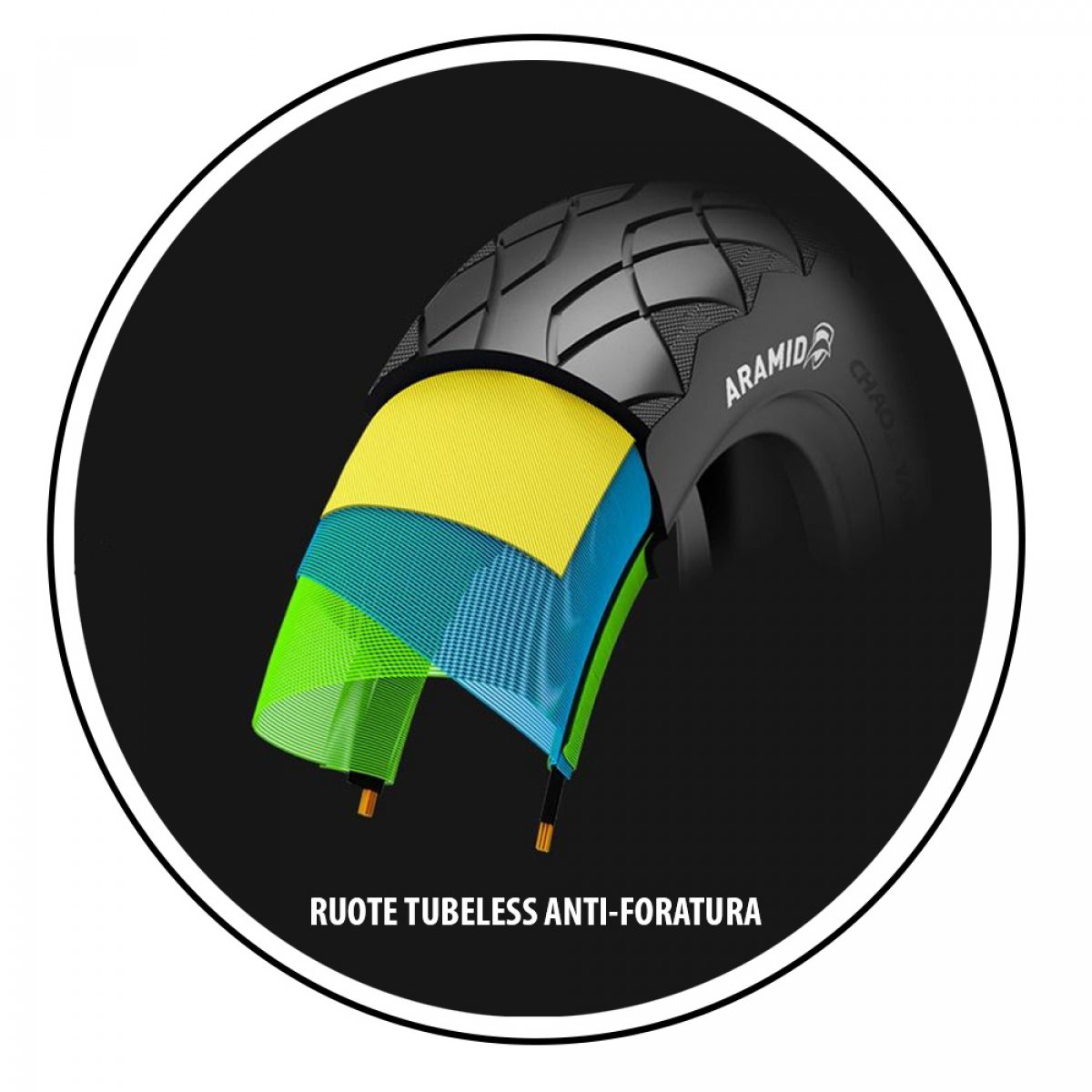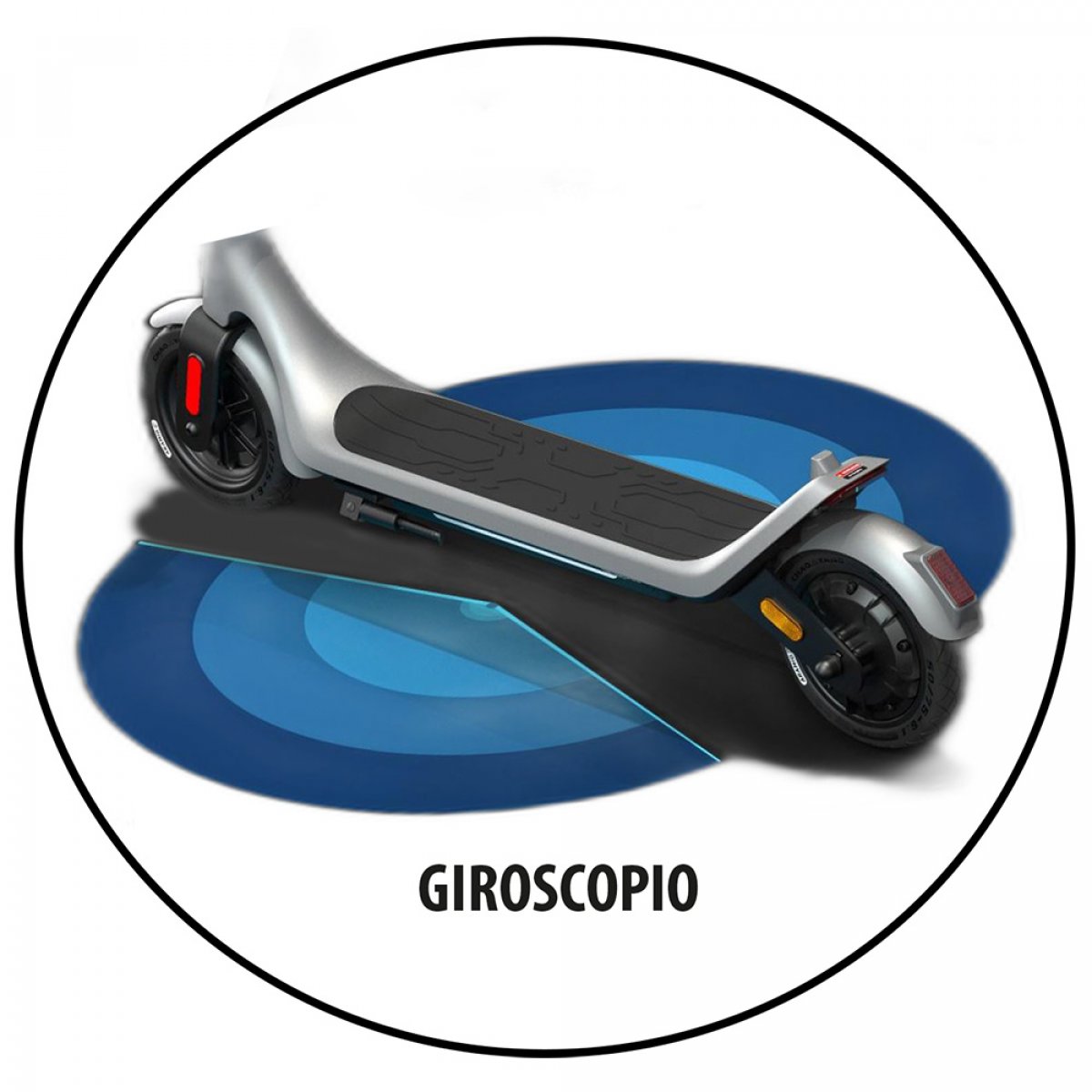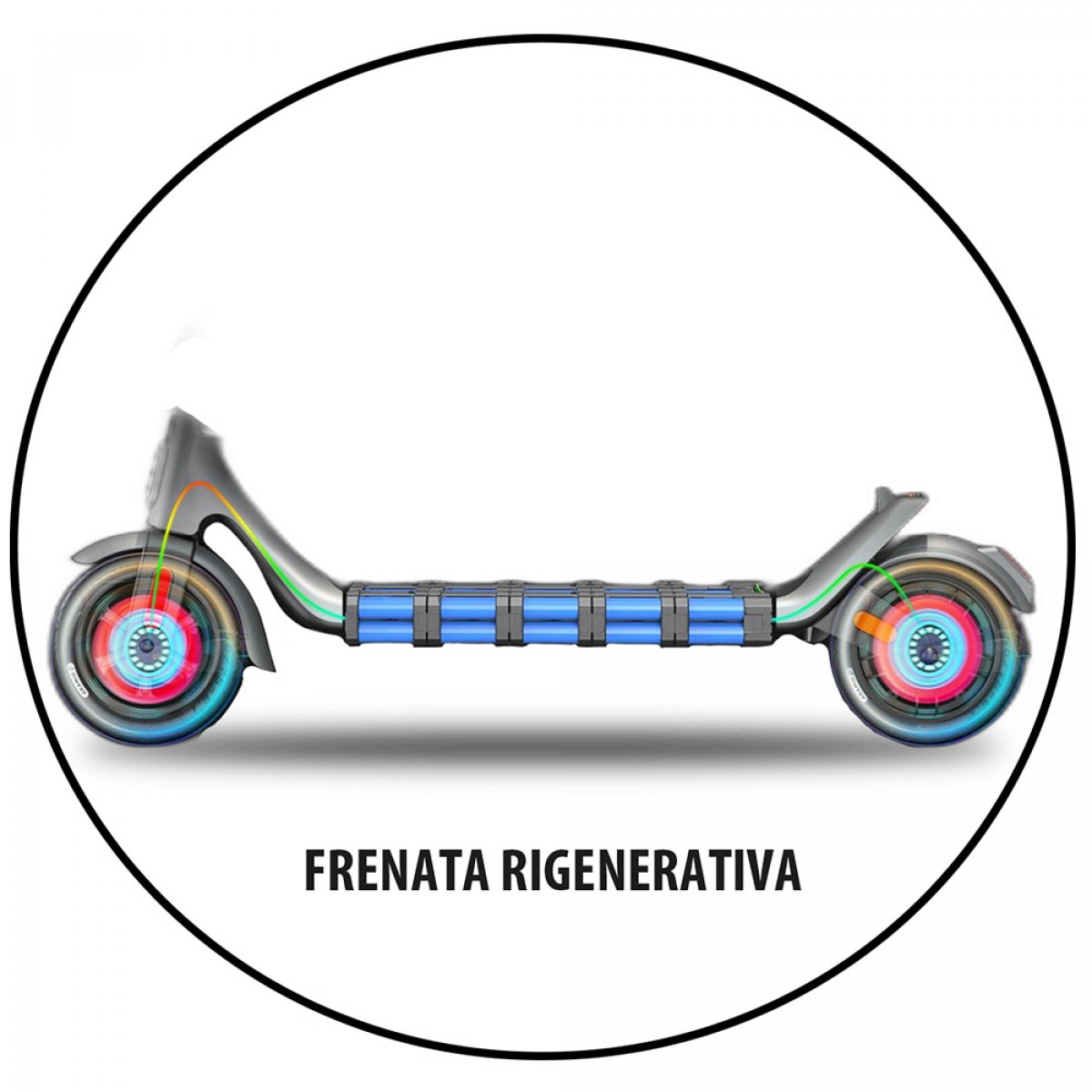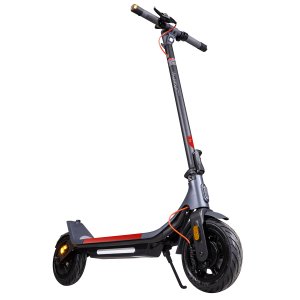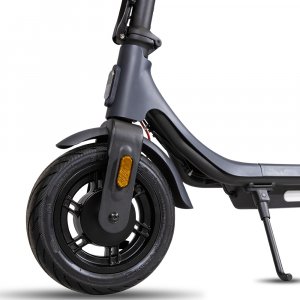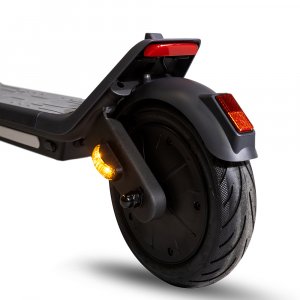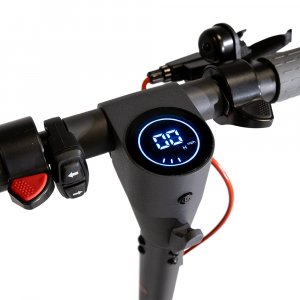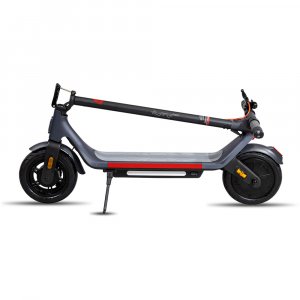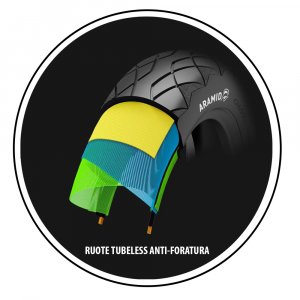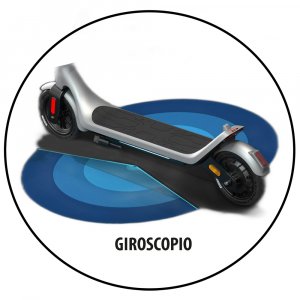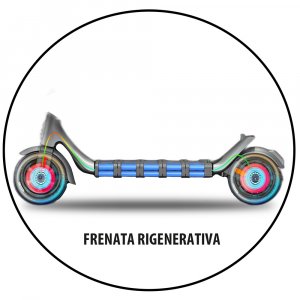 Do you need assistance for a product?
EMG never leaves you stranded. If you have any problems or need assistance with any of our products, please do not hesitate to contact us. We will do everything we can to meet your requirements and make your day better.
Request product support Request info See frequently asked questions