Velociptor Climb 2 MWC
The top-of-the-range EMG electric scooter in co-branding with the Misano Circuit.

Race performance and safety. What more do you want?
Info
Technical info
Description
Download area
Motor
- Engine power 500W
- Rear-wheel drive

Battery
- Lithium battery 48V 13ah
- Range approximately 35 km/h

Brake
- Double front and rear disc

Shock absorbers and tyres
- 4 front shock absorbers + 2 rear shock absorbers
- Tubeless 10" off-road pneumatic wheels

Frame
- Folding frame in aluminium
- "folded" product dimensions: 125 x 55 x 25 cm
- Dynamic front and rear LED indicators integrated in the footrest
- Telescopic steering column
- Comfort back footrest
- Maximum load capacity 125 kg
- Weight 23 kg

Other features
- 3 speeds (eco 6 km/h - drive 20 km/h - sport 25 km/h)
- Cruise speed control
- Multifunctional colour LCD display with USB charging
- Battery voltage indicator
- LED front and rear position lamps
- Burglar alarm with acoustic signal
Let's start with 500W motor power, the 4 front + 2 rear shock absorbers and the 10" off-road pneumatic wheels for a comfortable ride on any type of track.
Add to this a double disc brake system and a 48V 13Ah battery that will guarantee safety and long autonomy.
Not to mention the rear comfort footrest to facilitate riding on long tracks and the direction indicators with laser movement under the front and rear footrests.
And for the most demanding riders, in addition to the multifunctional colored display you will also have a second display for battery voltage, so you can check the performance of the Climb 2 live!
This is not enough to show how special the Velociptor Climb 2 electric scooter is. Try it and you won't regret it!



*Maximum speed and range depend on riding conditions and rider weight.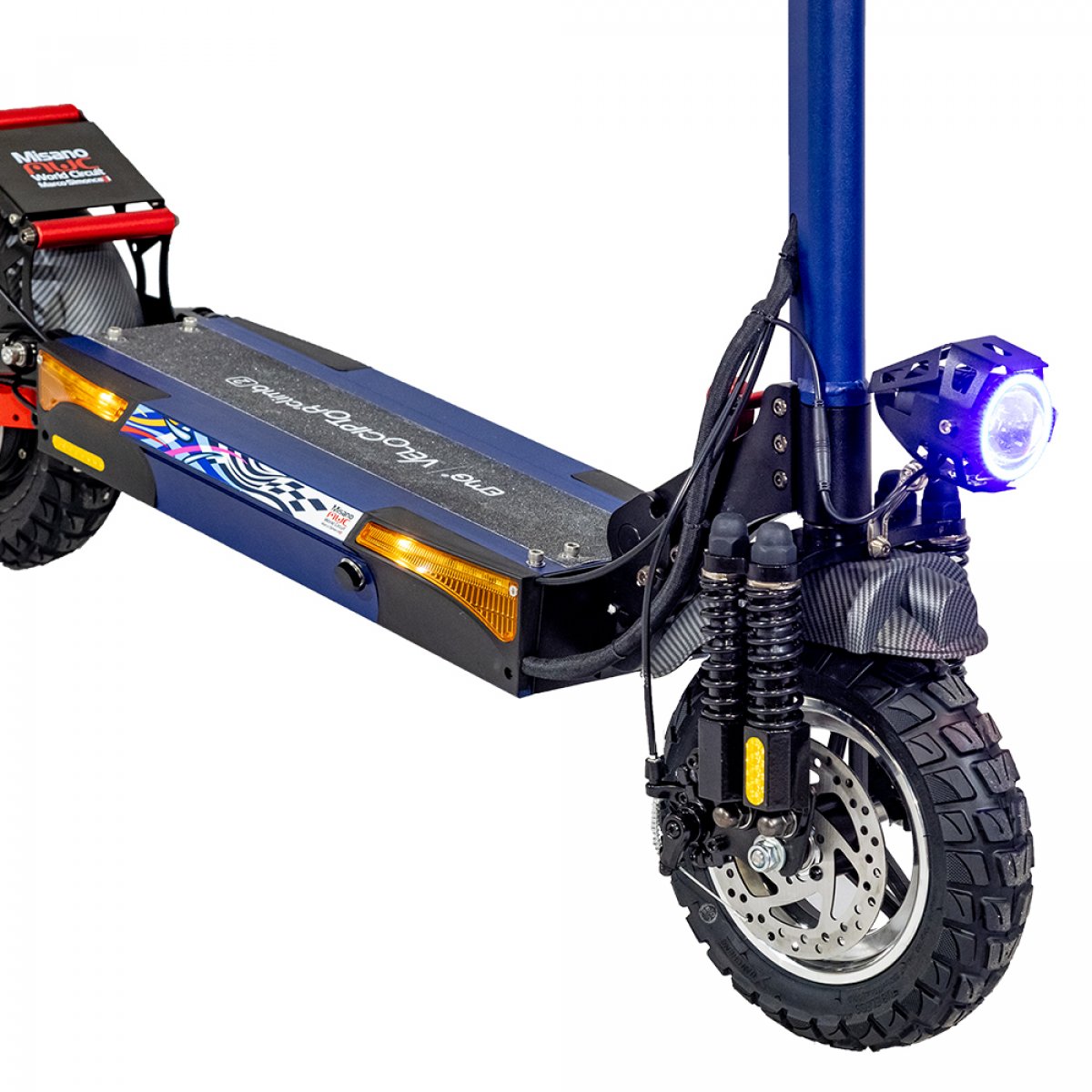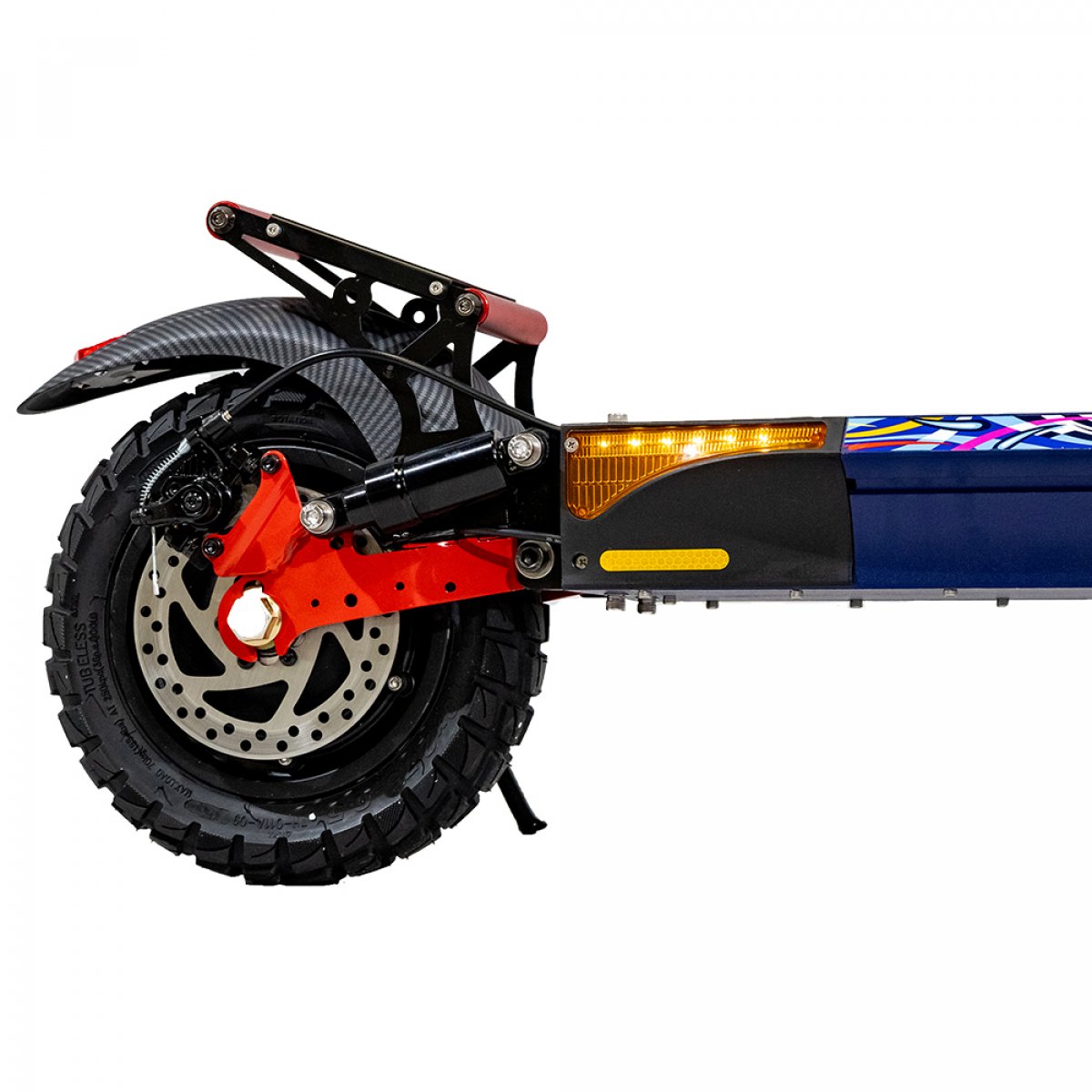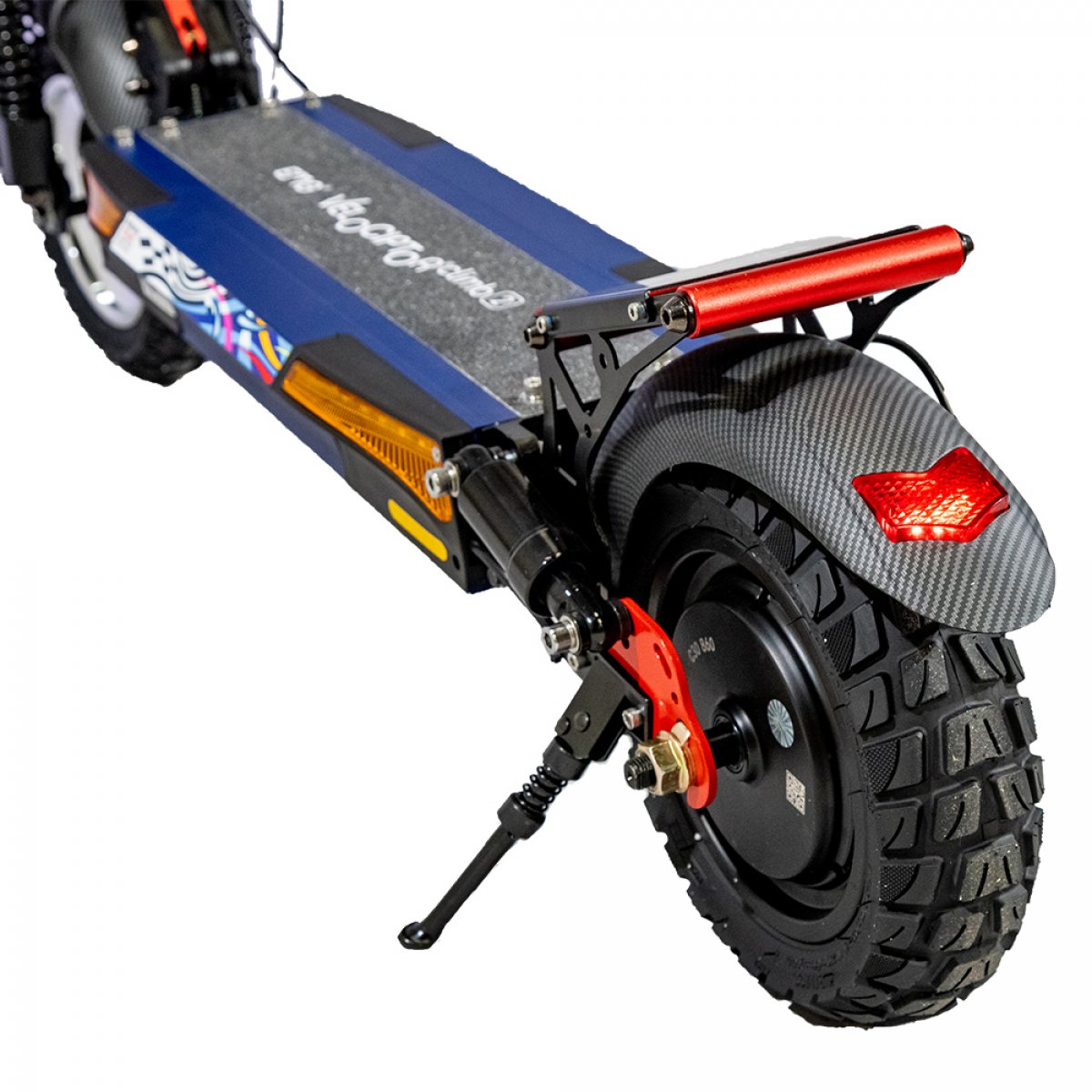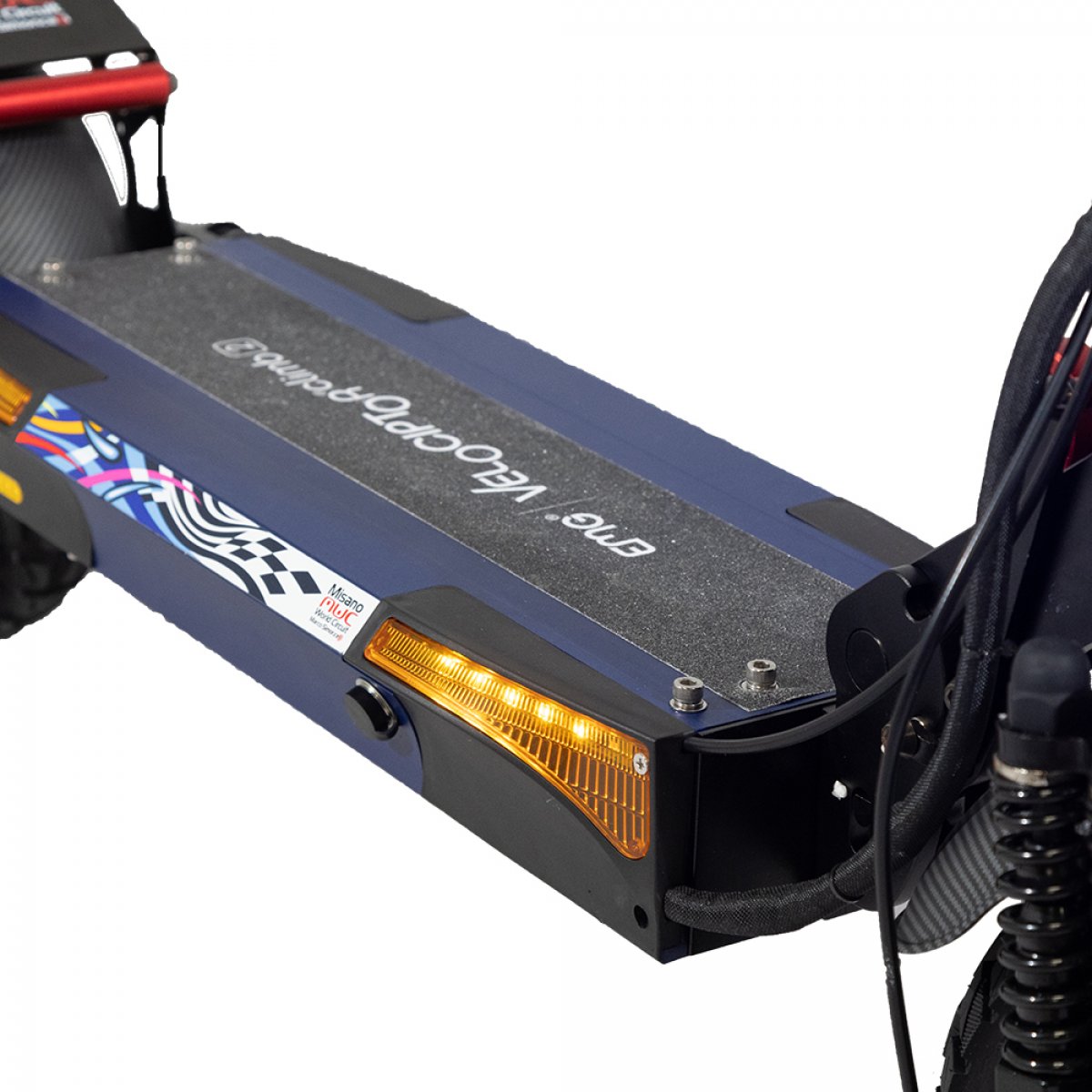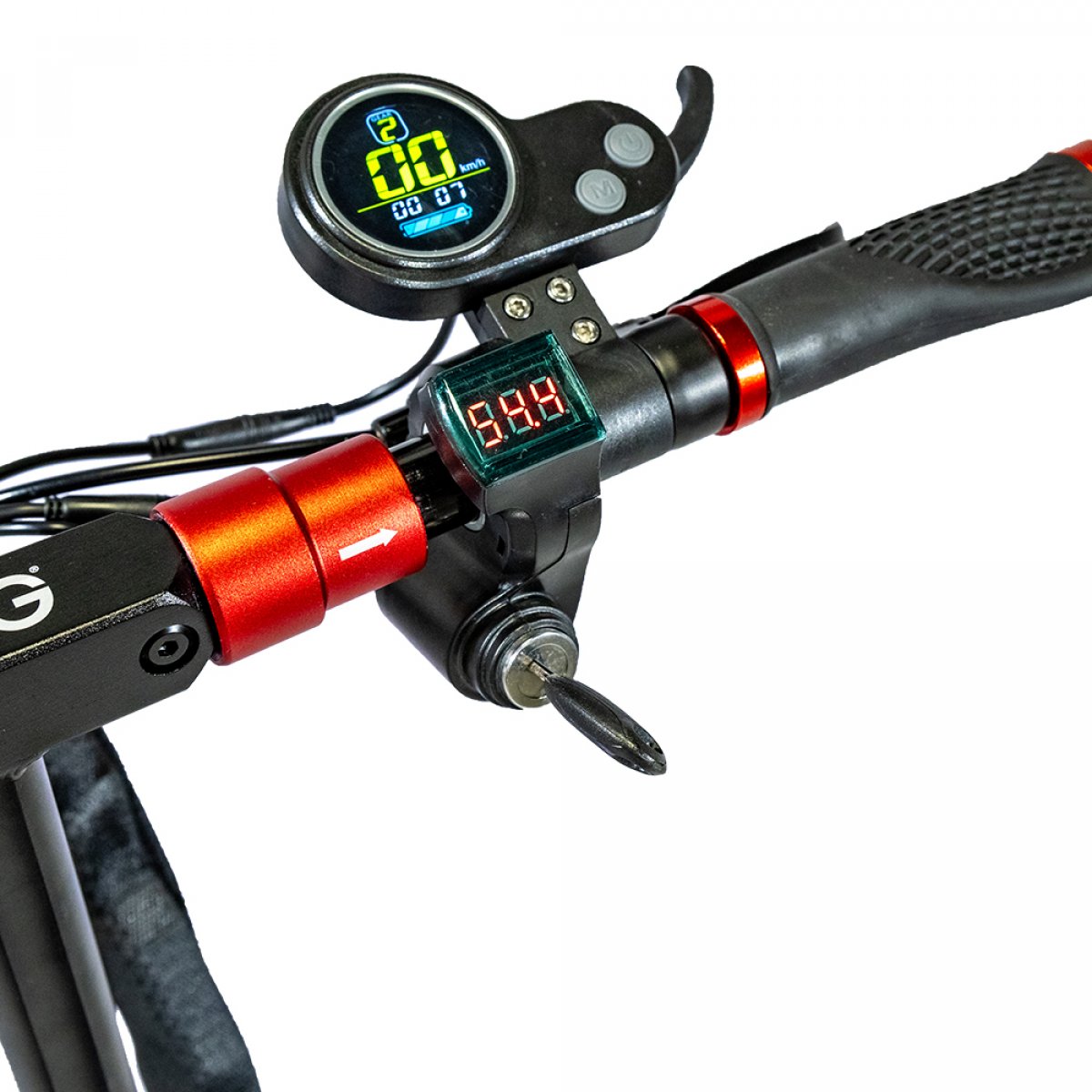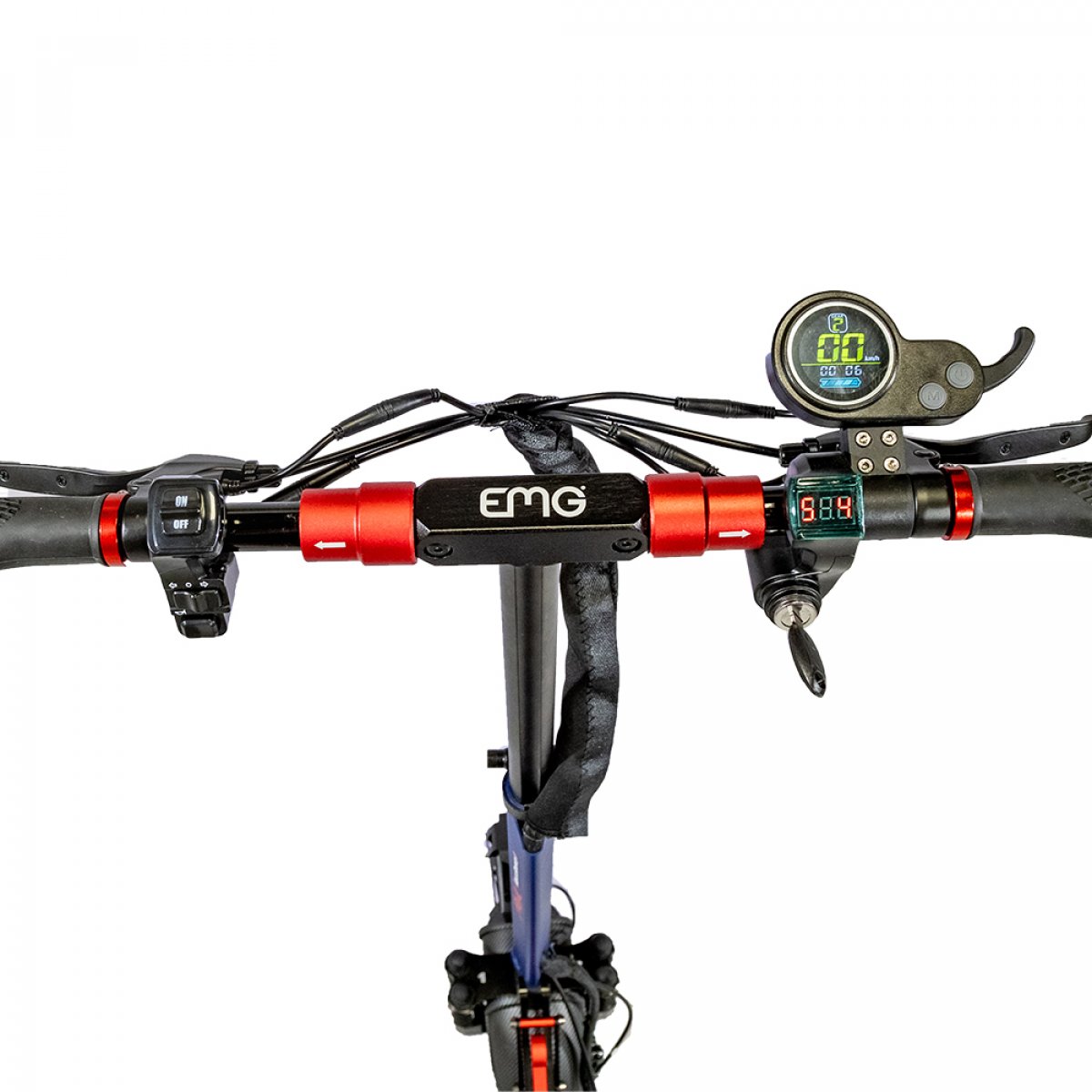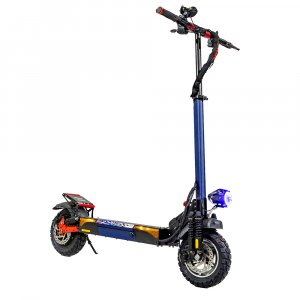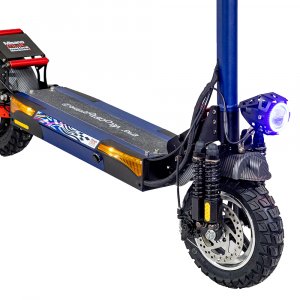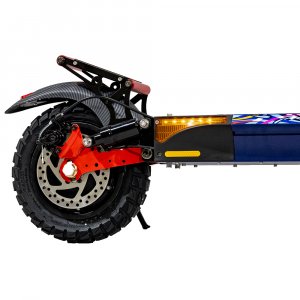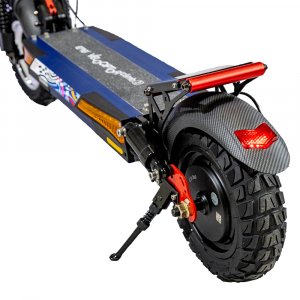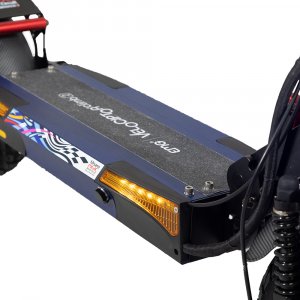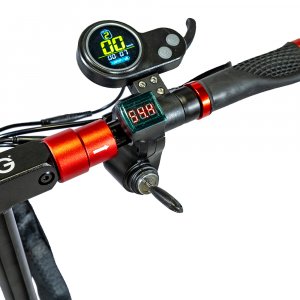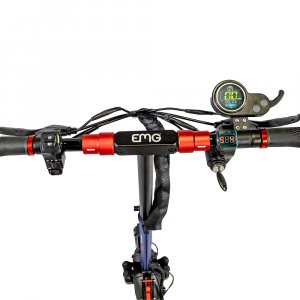 Do you need assistance for a product?
EMG never leaves you stranded. If you have any problems or need assistance with any of our products, please do not hesitate to contact us. We will do everything we can to meet your requirements and make your day better.
Request product support Request info See frequently asked questions